MSP describes SPA financial mismanagement as 'shocking'
21 December 2017, 15:01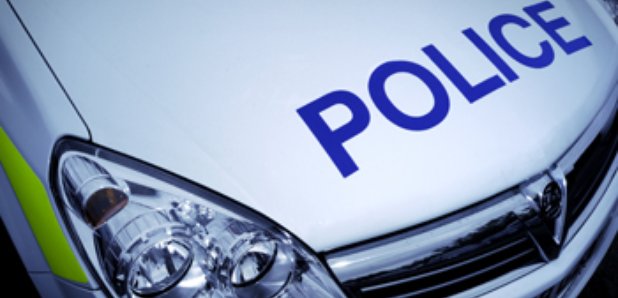 An MSP has said "financial mismanagement" at the Scottish Police Authority (SPA) is the "most shocking" she has seen.
Jackie Baillie, acting convener of Holyrood's Public Audit and Post Legislative Scrutiny Committee, said the decision to award "eye-watering" payments such as £120,000 in relocation expenses to a deputy chief constable are "astonishing and shocking" as the authority has a forecast deficit of £47.2 million this financial year.

The committee heard evidence from Auditor General Caroline Gardner on her report which praised improved financial leadership and management at the SPA but found "unacceptable" poor governance and use of public money.

She criticised decisions made by former SPA chief executive John Foley, who stood down from the organisation last month, including appointing three temporary senior staff at a cost of more than £334,000, authorising £67,000 in relocation payments for Deputy Chief Constable Rose Fitzpatrick and paying her 2016/17 tax liability of £53,000.

Ms Gardner also questioned the decision to make Mr Foley's role redundant, following which he was in line for an early retirement payment of £43,470 and six months payment in lieu of notice.

The committee heard board members made the decision in private via email and Audit Scotland said it should have been done at a full board meeting.

Audit Scotland assistant director Stephen Boyle said Mr Foley was given an additional three months salary "unnecessarily" as there was no evidence of a discussion about having him work his notice.

Ms Baillie asked if SPA board members considered the option of dismissing Mr Foley for "incompetence" and Mr Boyle said he did not think this had been considered.

He said the Scottish Government had been apprised of the situation and director general of the justice department Paul Johnston told the committee he "expressed reservations" about the notice payment and briefed the justice minister.

He said concerns about SPA governance were raised with the then chairman Andrew Flanagan, who has since stepped down.

On the relocation expenses, Ms Gardner said it was "unusual" these were not capped, as most public organisations cap them at the tax liability threshold of £8,000.

The committee heard there was an 18-month time limit on Ms Fitzpatrick's relocation expenses and she took up the post in 2012 but moved house in 2017.

The authority paid £15,000 for the sale of her home in England, and £34,000 towards the purchase of a home in Scotland, £30,000 of which was land and building transaction tax.

Committee member Colin Beattie said: "That was all paid for? Wow. I wouldn't mind a job in the police service."

Ms Gardner said the payments were "at least questionable" and should have gone before the board but were authorised by Mr Foley.

The committee heard the SPA is now reviewing its policies on relocation expenses for senior officers.

Ms Baillie told the committee: "I've been around politics a long time but this is probably the most shocking example I've seen of financial mismanagement and poor judgement about accountability and poor financial judgement made by the accountable officer, in this case Mr Foley.

"We've heard eye-watering sums of money, quite extraordinary expenditure, signed off by him without reference to the board ... when you consider that the Scottish Police Authority and Police Scotland are facing huge deficits in terms of the long-term financial projections - £47 million this year coming, £35 million the year after, continuing deficits - I find this frankly quite shocking and incredible."

Following the meeting, Ms Baillie said: "We must hear directly from those who were responsible for making these decisions.

"That's why we've called for the former chair and chief executive of the SPA, and current board members, to come in front of the Committee to answer serious questions."