Motherwell Boss Worried As Flu Hits Fir Park
17 March 2016, 15:13 | Updated: 30 March 2016, 13:50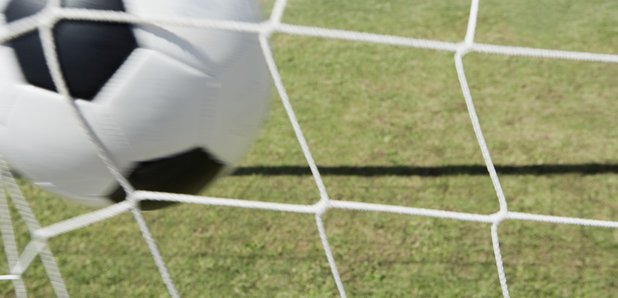 Motherwell manager Mark McGhee has revealed the club might have to request a postponement of Saturday's visit of Aberdeen after a flu bug swept through Fir Park.
Motherwell were forced to postpone an under-20s game against Celtic on Tuesday after the vast majority the squad were laid low and the illness has started spreading to the first team.
McGhee already had Stephen Pearson ruled out with a punctured lung and broken ribs with Louis Laing (groin) still missing and Keith Lasley a major doubt with a dead leg.
McGhee said at his Thursday morning media conference: "We had to shut down the club yesterday. We had the entire under-20s wiped out by a virus, we had six of the first-team squad showing symptoms.
"At the moment our count seems to be about 15 which includes two or three of the young boys who have never been involved at first-team level.
"So it's looking pretty grim at the moment with Lasley, Pearson and Louis Laing all injured.
"Of the team who have been starting of late, we have probably got about six training this morning. If we turn up tomorrow with another three or four missing then we would be considering seriously whether the game can go ahead.
"But if I have nine or 10 of the ones that have been playing every week, then I will be quite content to go into the game. I don't want to go in with six though.''
When asked whether the club would consider making an official request to the Scottish Professional Football League, McGhee added: "If we had another three or four showing these symptoms and unable to train, then it would leave me with no choice.
"I mean, I might only have nine players including the entire under-20s. I can't go into a football match with eight or nine players.''
McGhee revealed he had never experienced such a sweeping illness problem in all his years in football.
The 58-year-old said: "I have had little bouts where a few people have the flu but I've never seen this where everybody is wiped out.
"I have a bit of a cold but it's not what they have. It's quite deep set, coughing, spluttering, temperature, fever and all that sort of thing.
"If I have 11 or 12 players tomorrow, then that will be fine and we will get on with it. These things happen.''
But McGhee is concerned about the impact on not just his own team but the title race itself given the Dons are one point behind Ladbrokes Premiership leaders Celtic, who visit Fir Park on April 9.
The former Aberdeen and Celtic striker said: "It's made for a great game because we are one of the form teams, we have won four out of five, and want to maintain that run.
"If we end up in the bottom six we want as big a cushion as we can, and if we can do better than that, that would be fantastic. So we want as strong a team as possible out there.
"We also have a responsibility to the competition. We've still got Celtic to play, so I don't particularly want to go into the Aberdeen game with half a team and then have my full team out against Celtic.
"I want it to be fair. I want to beat them both with the same team.''