Most young Scots believe Brexit was 'bad result'
11 June 2018, 06:47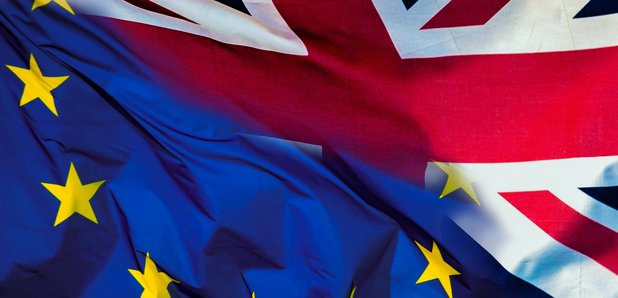 Under one in 10 young people in Scotland think the Brexit vote was a "good result", research has found.
More than two-thirds (70%) of almost 600 11 to 26-year-olds who took part in the Young Scot Your Thoughts on Brexit survey said the vote to leave the EU was "not a good result" with just 9% believing the opposite.
A further 11% said they are "not bothered either way" and 10% responded that they had not given it much thought.
More than half (55%) believe it will lead to fewer career opportunities and 47% think studying opportunities will fall, 42% said Brexit has already affected them, and nearly a fifth (19%) said it had made them change their plans or ambitions.
However, more than a third (35%) said it will not change their plans and 9% believe career opportunities will increase, with 6% predicting a rise in studying opportunities.
The head of Young Scot said the findings underline the importance of young people having a voice the Brexit negotiations.
Further results from the survey show more than half (56%) think Brexit will have a negative effect on their family life while 6% said the effect will be positive and 27% predicted no effect.
Around 28% of students said they are not sure how Brexit will affect them but, of those who think there will be an effect, more believe it will be negative (41%) than positive (5%).
Just under a third (32%) predict a negative impact on their rights while a fifth (20%) think their rights will not be affected and 4% think they will improve.
Around half of respondents (48%) believe Brexit will erode the rights of EU nationals, while 4% think it will have a positive impact.
More than half (58%) said co-operation on national security will be more difficult while one in 20 (5%) believe it will be easier.
Among the concerns respondents raised when questioned about EU benefits were travel and free movement, education and employment, funding, health and rights.
Other concerns included mobile phone roaming charges, trade and the economy.
Louise Macdonald, chief executive of Young Scot, said: "Our research shows that the majority of young people in Scotland have concerns about the UK's future relationship with Europe.
"It's absolutely vital that political leaders across the UK work with young people to fully involve them in discussions about their future.
"Many young Scots fear that there will be a negative impact on their lives and opportunities following withdrawal from the EU; their ideas and priorities must be heard."
The Scottish Government supported the survey which questioned 593 people aged 11-26 between November 2017 and March.