Mosque Bomb Attack Man Jailed
21 June 2017, 17:32 | Updated: 21 June 2017, 17:33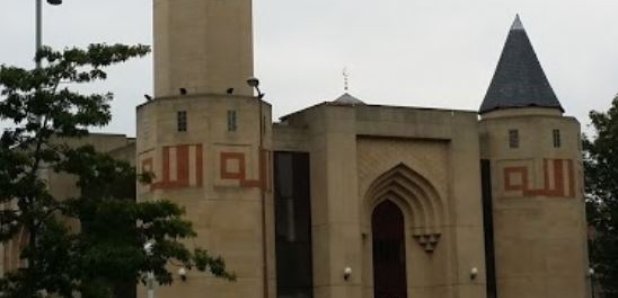 Thomas Conington, 29, was also jailed for at least three years and nine months for his attack on Edinburgh's Central Mosque in the early hours of Sunday September 18 last year.
The High Court in Glasgow heard how Conington lit a Molotov cocktail - a clear glass bottle filled with fuel - and threw it over the fence of the Potterrow mosque.
The bottle smashed and burst into flames on the steps of the entrance, setting fire to the door, prosecutors said.
He was jailed at the court on Wednesday after admitting the offence.
The court also heard that a month earlier, Conington had approached the same mosque heavily intoxicated and was arrested for being aggressive and racially abusive when he was refused entry, the Crown Office said.
Conington was also convicted of making racially offensive and sectarian remarks towards a security guard at a local supermarket.
The sentence, confirmed by court officials following the hearing, sees him receive an order of lifelong restriction (OLR), with a minimum punishment part of three years and nine months in custody.
Under OLRs, once an offender is deemed safe to be released from custody, they will be subject to continuing risk assessments and will likely remain under close supervision for the rest of their life.
Speaking after the case, Andrew Richardson, procurator fiscal for Lothian and Borders, said: ''Everyone has the right to live free from violence, threats, intimidation or the fear of harassment or abuse stemming from the prejudice of another person.
''To be targeted because of race, colour or faith is totally unacceptable.
''Hopefully the conviction and sentencing of Thomas Conington will send a strong message to those who engage in this abhorrent behaviour that they will face the full force of the law.''
Detective Inspector Grant Johnston, of Police Scotland, said: ''Conington specifically targeted Edinburgh's Islamic community by attacking the mosque.
''Everyone has the right to feel safe in their community. There is no place for prejudice in society and Police Scotland is committed to tackling these offences wherever and whenever they occur.''