More than 50 firefighters tackle car garage blaze
2 April 2018, 08:27 | Updated: 2 April 2018, 08:29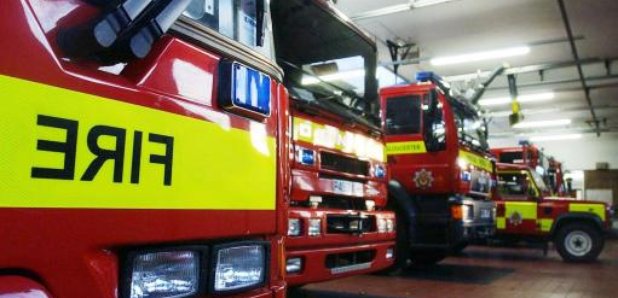 More than 50 firefighters are tackling a large blaze at a car garage in Glasgow.
The service was alerted at around 5am on Monday to the fire in Scotland Street in the city's southside.
The one-storey garage is alight and a number of cars are on fire.
Firefighters are also cooling down two gas cylinders as a precaution and a number of other cylinders on site are as yet unidentified.
A spokesman for the Scottish Fire and Rescue Service said: "Around 50 to 55 firefighters are in attendance.
"The one-storey building has a garage on the ground floor and an unknown quantity of cars are on fire.
"There are also a large quantity of unidentified cylinders involved."
Scotland Street has been closed to traffic between Carnoustie Street and Shields Road.
Subway passengers are advised the car park at Shields Road is closed but the station remains open.