More Tests To Be Done After Soldier Death
25 July 2016, 18:41 | Updated: 25 July 2016, 18:44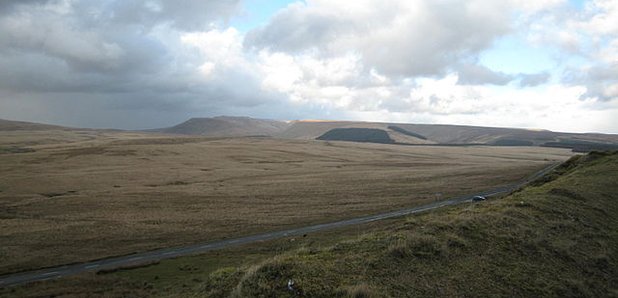 The post-mortem examination of a solider who died during a training exercise has been completed but more test results are needed, police have said.
Joshua Hoole collapsed after taking part in a fitness test near the Dering Lines infantry training centre in Brecon, Powys, on one of the hottest days of the year.
Dyfed Powys Police said investigations into Cpl Hoole's death was continuing and specialist officers were continuing to support his devastated family.
A force spokeswoman said: "Further results, following a post-mortem, are expected in late September. Police will evaluate the results along with all other information available through the investigation. An inquest will not be opened at this time.''
Cpl Hoole, from Ecclefechan near Lockerbie, Dumfries and Galloway, was a member of The Rifles regiment.
The 26-year-old had been taking part in a training session for the Platoon Sergeants' Battle Course, which is taken by infantry soldiers looking to be promoted to sergeant.
The course is run three times a year and features long marches while carrying heavy backpacks.
Cpl Hoole collapsed at about 6.30am on July 19 - when temperatures later peaked at just above 30C (86F).
The incident came just three months after the Defence Select Committee published a report calling for the Ministry of Defence (MoD) to become liable for prosecution for the deaths of armed forces personnel.
The report found that since the start of 2000, 135 military personnel had died while taking part in training exercises - 89 from the Army, 24 from the Royal Navy and Royal Marines, and 22 from the RAF.
Defence minister Harriett Baldwin later said the MoD would carry out a full investigation into the death of Cpl Hoole, who was described by relatives as a "dedicated soldier''.
Grandfather John Craig said: "He was a beautiful grandson. He was a superfit boy, he kept very fit.''
Tributes were also paid by Maj Dean Murch - commanding officer of the The Rifles 1st infantry training battalion,
He said: "His family have lost a son, a brother, a fiancee and a very special friend, their grief will be inconsolable.
"Truly the thoughts and prayers of every single rifleman in the regiment and all his colleagues at the Infantry Training Centre are with them in their hour of need, now and in the forthcoming days and beyond.''
While the opening of Cpl Hoole's inquest is not expected for several weeks, it is believed it will cause delays for his funeral arrangements.
Police said an interim death certificate could be issued before any hearing takes place.