More Students Asking For Mental Health Help
16 May 2016, 14:00 | Updated: 16 May 2016, 14:10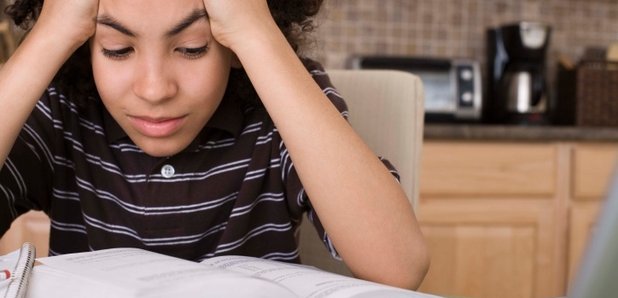 The number of students seeking help for mental ill-health has increased by nearly 50% in the past four years, according to new figures.
NUS Scotland described the 47% rise in those trying to access mental health support services in the four years to 2014/15 as "incredibly worrying''.
The union has urged politicians to act swiftly to implement manifesto pledges on mental health provision made in the run-up to the Holyrood election.
The figures, obtained through freedom of information requests, show some institutions have experienced a rise of up to 70% in students enquiring about mental health services.
There has also been a 39% increase in students going on to receive counselling, with more than one in eight of those who made enquiries in the last academic year not receiving support.
The research also noted a 21% increase in the number of counselling staff at Scottish universities and colleges over the four-year period, as well as a 38% rise in national spending on counselling to more than £2.8 million.
However, only five of Scotland's colleges have full-time counsellors, with the remainder relying on external referrals or part-time and ad-hoc services.
The figures were released during Mental Health Awareness Week as the union launches a new website offering information and support for affected students.
NUS Scotland president Vonnie Sandlan said: "It's incredibly worrying to see such a dramatic rise in students reporting mental ill health and while we've seen institutions doing all they can to improve the support they offer students, vital services are still struggling to meet this demand.
"We cannot let the progress we've made in mental health support and awareness go to waste, and there must now be a real concerted effort to ensure that universities and colleges have the necessary funding to help every student access the support services they need.''
Political parties across the spectrum reiterated their support for increasing mental health provision.
Scottish Liberal Democrat MSP Alex Cole-Hamilton said: "Boosting mental health services must be a top priority and Scotland needs a dedicated mental health minister to be a champion for people struggling with mental ill-health.''
Scottish Conservative health spokesman Jackson Carlaw said: "The new statistics from NUS Scotland are deeply worrying and it is time the SNP realised the ticking time bomb we have when it comes to Scotland's mental health.''
Scottish Labour's opportunity spokesman Iain Gray said: "NUS Scotland suggests financial concerns may be a significant factor in additional stress and we know that student support, particularly for the least well off, simply hasn't been good enough in recent years.''