More Drug Deaths Than Ever Before
25 August 2015, 14:20 | Updated: 30 March 2016, 13:50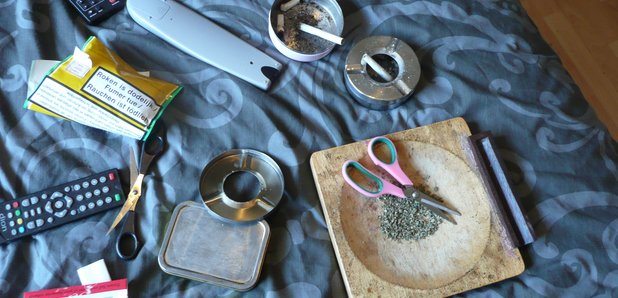 The number of drug deaths registered in 2014 was 613, up by 16% on 2013, according to the National Records of Scotland.
Males accounted for almost three-quarters of the deaths while more than a third occurred in the 35-44 age group.
Over 90% of the deaths involved a combination of drugs, with heroin and/or morphine implicated in half of them.
Methadone, prescribed to addicts on the NHS, was implicated in, or potentially contributed to, just over a third of the deaths.
Community safety minister Paul Wheelhouse said: "The figures published today highlight that while there has been some progress in tackling problem drug use, Scotland still faces a huge challenge in tackling the damaging effects of long-term drug use among an ageing cohort of individuals in Scotland.
"This group of individuals often have long-term, chronic health problems as a result of sustained and, in many cases, increasingly chaotic drug-use issues.
"Pin-pointing a cause of death is never easy but is typically complex.
"We are undertaking work to better understand the needs of particular sub-groups and to better understand what role the purity, or strength, of illicit drugs is playing in increasing fatalities.''
He added that it was "extremely important'' for younger drug users to take stock of the statistics.
"They should act as a vital wake-up call around the danger of using illegal drugs,'' he said.
"I am realistic about the fact there is no one-size-fits-all approach to treating individuals with problem drug use, but I know that by working with our NHS and our partner organisations we will continue to build on the good progress made and look for ways to improve how we tackle the damaging impact of drugs in Scotland.''
The Scottish Government is also working with the UK Government on new legislation to tackle new psychoactive substances (NPS), or "legal highs''.
An NPS was implicated in or potentially contributed to 62 deaths in 2014, largely unchanged from the previous year.