More College Strikes 'Very Likely'
7 September 2016, 06:22 | Updated: 7 September 2016, 06:26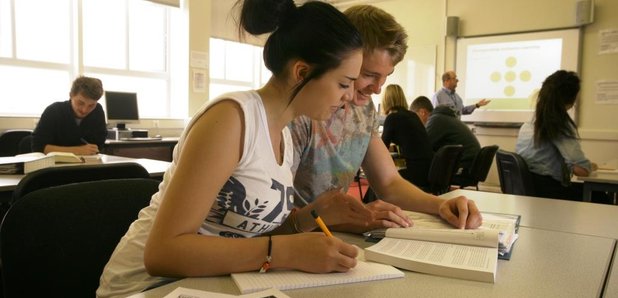 A union has warned further strike action at Scottish colleges is likely unless employers are willing to negotiate in a dispute over pay.
Support workers at 20 further education institutions walked out causing disruption to students with cancelled classes and the closure of campuses at West College Scotland and New College Lanarkshire.
Unison believes its 2,300 members are being treated as "second class citizens'' after being offered a flat rate pay rise of £230 compared to £450 for teaching staff.
Lecturers went on strike for a day in March earlier this year which led to the £450 settlement.
John Gallacher, Unison Scottish organiser, said the union was "delighted'' with the support it had received.
He said: "We're pleased with how it has gone but disappointed it had to happen.
"Obviously I'm calling on the employers to get back to the negotiating table to avoid this happening again because if there is no movement from the employers side there will be further rounds of strike action announced subsequently.
"The ball is in the employers' court. Unless they indicate that they are prepared to come to the negotiating table and equalise the offer up then there's very likely to be additional strike action later this month.''
Mr Gallacher said he believed that "the vast majority if not all'' of the union's 2,300 members had joined the strike.
Shona Struthers, chief executive of Colleges Scotland Employers' Association, said: "We are disappointed that support staff took industrial action today but we are pleased to report that disruption was kept to a minimum with only two colleges closed.
"We understand that only one third of staff participated in the strike action and we urge Unison to return to the negotiating table as soon as possible to resolve this dispute.
"Unison staff have been offered a fair and reasonable pay offer. To put this into context, for almost half of support staff the offer represents a pay increase of 3.6%.
"The Unison demands are neither affordable nor sustainable going forward.''