More calls for Glasgow safe drug consumption room
9 July 2019, 15:29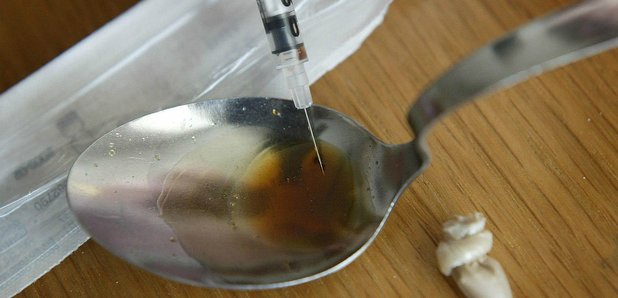 Scotland's Public Health Minister says he is happy to sit down with the UK Government to discuss alternative approaches to tackling problem drug use.
Joe FitzPatrick says he'd be open to the option if it is not possible to devolve responsibility to Holyrood.
The Scottish Government has called for control over drugs legislation to be given to the Scottish Parliament in order to take further action to tackle a drugs crisis in the country.
One measure that has been proposed is to create a safe drugs consumption facility in Glasgow, with the move backed by Scottish Ministers and by Glasgow City Council.
However, under the UK's Misuse of Drugs Act 1971, establishing such a facility would be illegal.
The Home Office has previously stated that it has no plans to introduce a legal framework for the provision of drug consumption rooms in the UK.
Speaking at Westminster's Scottish Affairs Committee on Tuesday, Mr FitzPatrick told MPs he would be prepared to work with the UK Government to discuss what steps can be taken to address the issue of problem drug use if it is not possible for legislation to be devolved.
"I think it would be better if the Act was devolved to the Scottish Parliament so that we can look at how that Act interfaces with our criminal justice system, which is devolved, and our health system, which is devolved," said Mr FitzPatrick.
"However, if that is too difficult, then I'm absolutely happy to sit down and work with the UK Government about other changes."
He added: "It is possible within the legal framework for changes to be made and I'd be absolutely happy for us to make them.
"I know that Nick Hurd (Conservative MP) made some comments last week in Parliament suggesting that the UK Government's position on these matters might change and if they did that would be good.
"But, right now, this is not looked at as a public health issue by the UK Government.
"I don't want to have an argument about the constitution, but can we please work out how to make the changes."
Scottish Liberal Democrat MP Christine Jardine suggested that calling for powers to be devolved could deflect from addressing the issue within the current framework.
She said: "I absolutely agree about the need for change, but what I'm concerned about is that we get deflected into a constitutional argument about where the decisions are made, rather than about what the right decisions might be."
Scottish Tory MP David Duguid asked Mr FitzPatrick whether reforming the Misuse of Drugs Act should be considered as a starting point.
Mr Duguid said: "If you believe, as I assume you do, that the Misuse of Drugs Act 1971 needs to be reviewed, why not start with that and push for that so that everyone across the UK can benefit?"
Mr FitzPatrick responded: "I don't think I'd have a problem with that; however, people are dying in Scotland now so I need some action now.
"We need action to save lives now. The review of the Act, I think, is likely to be something that would be effectively kicking this into the long grass."
Committee Convener Pete Wishart also appealed for the UK Government to send a minister to speak to the Scottish Affairs Committee on the issue.