Moors Murderer Ian Brady Died Of Natural Causes
21 September 2017, 12:57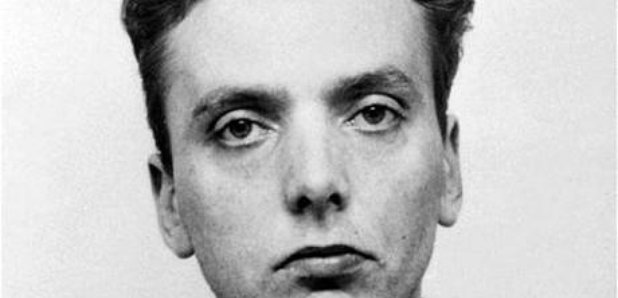 Moors Murderer Ian Brady died of natural causes, a coroner has ruled.
Christopher Sumner, senior coroner for Sefton, made the conclusion at an inquest at Bootle Town Hall in Merseyside on Thursday.

The 79-year-old serial killer, also known as Ian Stewart-Brady, died at 6.02pm on May 15 at Ashworth High Secure Hospital in Maghull, Merseyside.

Mr Sumner said he accepted the cause of death, given by Home Office pathologist Dr Brian Rodgers, as cor pulmonale, a form of heart failure, secondary to bronchopneumonia and chronic obstructive pulmonary disease, or lung disease.

He said he had to consider whether neglect or self-neglect contributed to the death, as the killer had been on intermittent hunger strike since 1999.

He said: "The evidence shows that Mr Stewart-Brady was fed by a nasogastric tube.

"He also took food to supplement that liquid diet from selected staff and it wasn't just snacks, it was full meals at times.

"Dr Rodgers' evidence is that his weight was 61kg, nine stone, and his BMI was 21.3.

"He received appropriate medical care throughout his time as a patient at Ashworth Hospital to satisfy both his physical and his mental needs.

"I, thus, find there was no evidence of neglect or self-neglect contributing to the death of Mr Stewart-Brady."

At an earlier hearing Mr Sumner refused to release Brady's body before he was given assurances the killer's ashes would not be spread on Saddleworth Moor - where the remains of four of Brady and Myra Hindley's five child victims were found.

The body was kept under police guard until it was released to his lawyer, Robin Makin, on May 18.

No reference was made to Brady's remains during Thursday's hearing.

Mr Makin, the executor of Brady's will, did not attend the inquest.

Dr Rodgers said Brady had been on a number of medications, including oxygen which was administered through a mask.

He was on end-of-life care at the time of his death.

Dr Rodgers said his body was in "fairly good condition" with no evidence of pressure sores.

But he said his lungs were "very severely diseased".

He said toxicology tests showed no alcohol and levels of medication which were consistent with his end of life care.

He said: "The main pathology lay in his lungs which were totally diseased with very little normal lung tissue remaining."

The court heard Brady had been a heavy smoker until the smoking ban was introduced.

Dr Rodgers said he was not emaciated despite his intermittent hunger strikes.

Giving evidence, consultant forensic psychiatrist Dr Noir Thomas said he had acted as Brady's responsible clinician from March 2015.

Brady suffered from paranoid schizophrenia, marked by perceptual disturbances, delusional ideas, disorganised thought and speech, he explained.

There were also accounts of "disturbed and bizarre behaviour" relating to psychosis which include assaults agains peers.

His diagnosis came to the fore in 1985 alongside recognition that he suffered from a severe underlying personality disorder of promiment narcissistic and anti-social sub-types, the court heard.

He was also thought to suffer from a number of deviant sexual disorders, including sexual sadism and paedophilia.

Dr Thomas said Brady had declined to accept anti-psychotic medication and also refused to engage with either psychological assessment or therapy throughout his time at Ashworth.

He added: "His 32-year detention at Ashworth Hospital was largely marked by hostility, opposition to his care and treatment, allegations of brutaility, serial complaints and insistence of interference by the Home Office.

"He was also subject to intense, often hostile media interest."