Mobiles & Speeding Worries For Drivers
21 November 2016, 10:40 | Updated: 21 November 2016, 10:42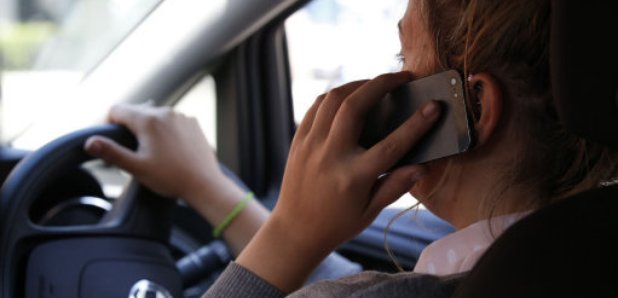 Drivers who speed and those distracted by devices such as mobile phones, satnavs or stereos are seen as the biggest threats on Scotland's roads.
A survey by Road Safety Charity Brake found more than three quarters of drivers, 76%, ranked speeding or distraction as the greatest danger they faced on the road.
Drivers under the influence of drink or drugs were seen as the third largest danger in the survey of more than 1,000 motorists asked to choose what type of behaviour posed the greatest threat when driving from a list of six.
A total of 6% ranked vehicle emissions as the biggest danger on the roads while just two in 100 drivers chose poor vision and fewer than one in 100 picked not wearing a seat belt.
Almost two thirds, 63%, of those surveyed said they would occasionally speed, while 15% said they drove while distracted and nearly one in 10 - 8% - said they or their passengers did not wear a seat belt.
More than half, 51%, said they drive distances that they could easily walk.
Younger drivers aged 44 and under said speeding is the biggest threat while older drivers aged 45 upwards said distraction was their biggest fear.
Older drivers were more likely to admit to speeding than their younger counterparts, while younger drivers were more likely to admit to driving distracted, driving on alcohol or drugs, or failing to belt up.
Meanwhile, a survey by Ikano Bank of almost 600 Scots found 27% of Scottish drivers feel unsafe on the roads, with other drivers' dangerous actions the top reason for concern at 71% of respondents.
Poorly maintained roads were the second highest cause for concern at 42% of respondents, while weather conditions featured heavily with 51% feeling unsafe in snow and icy conditions, 33% in bright sun and 31% in heavy rain.
Just under a third of drivers, 31%, said they felt unsafe when driving beside cyclists.
Brake is calling for drivers to sign up to a safe driving pledge during Road Safety Week which starts on Monday.
Gary Rae, Brake director of communications and campaigns, said: "Our survey shows that drivers are aware of the threat of risky behaviour by other drivers, but are inclined to play down the riskiness of their own behaviours.
"Everyone who drives has to step up and take responsibility.''
Police Scotland's Head of Road Policing Chief Superintendent Andy Edmonston said: "I would encourage every driver to take this pledge.
"Police Scotland is committed to making our roads safer and communities across Scotland continually tell us that road safety issues, including speeding, are a concern for them.
"This is why reducing road casualties and fatalities remains one of our top policing priorities.
"Driving requires your full attention. It is absolutely essential that people concentrate on their driving rather than talking on their mobile phone or adjusting satnavs, stereos or any in-car technology.
"That split second distraction could have fatal consequences.''