Met Office Warns Of 90mph Gusts In Lead-Up To Christmas
20 December 2016, 14:16 | Updated: 20 December 2016, 14:17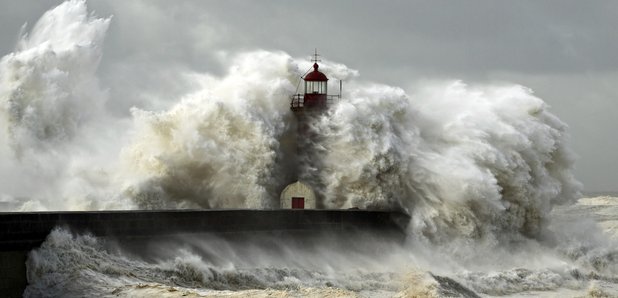 The north of Scotland could be hit by gales with gusts of up to 90mph in the run-up to Christmas as Storm Barbara arrives in the country.
The Met Office has issued a severe amber storm warning which lasts from midday on December 23 until 6am on Christmas Eve.

''Be prepared'' weather warnings are in place for Orkney & Shetland, Highlands & Islands, Grampian and Strathclyde, officials said.

The amber warning will follow two days of yellow ''be aware'' weather warnings which begin at 6am on December 21 and last until 6pm on December 22.

The Met Office said Storm Barbara's arrival could bring the possibility of structural damage or overhead wire damage in the north of Scotland, with lightning joining snow in the weather mix.

A spokeswoman said: ''We have got two different weather systems. For the first one, we have a yellow weather warning and we are looking at wind gusts of up to 55mph.

''We could also have 5cm to 10cm of snow over higher ground and there's also some lightning associated with that and, on untreated surfaces, there will also be a risk of ice in some areas.

''That comes to an end at 6pm on Thursday before an amber warning comes into place with isolated gusts of up to 90mph. The warning lasts until 6am on Christmas Eve.

''The unsettled conditions look set to continue into Christmas Day but it won't be caused by Storm Barbara, which should have left by then.''

Forecasters say that after December 26 the weather will get milder, but Scotland will first have to endure some ''unsettled'' conditions.

''It looks like it's going to be unsettled over the weekend, but going into Boxing Day it should be milder.''

Forecasters say travel and ferry services could be disrupted and ferry operator Caledonian MacBrayne said 21 of its 26 routes have already been affected.