'Massive gap' after man's murder
2 February 2018, 16:32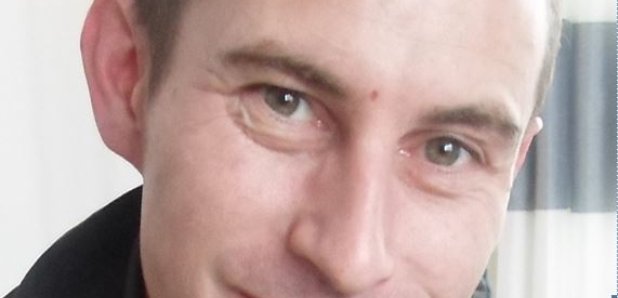 The sister of a man murdered in a brutal attack has said her family will never be able to fill the "massive gap" left by his death.
The sister of a man murdered in a brutal attack has said her family will never be able to fill the "massive gap" left by his death.
Amanda Digby made an emotional appeal for information on the murder of Paul Mathieson, who was found with serious head and neck injuries in Wilson Street, Renfrew, just after 1am on Sunday January 14.
Police believe the 37-year-old had been there for some time before he was found by a passer-by.
He was taken by ambulance to the Queen Elizabeth University Hospital in Glasgow but died in the early hours of Saturday January 20.
Speaking at a press conference in Paisley almost three weeks on from the attack, Mrs Digby said: "Paul was an average young man but so special to us.
"He was a brother, a nephew, an uncle, a grandson, but most importantly he was a father and his murder has left a 12-year-old boy without a dad.
"Paul left that night to go out for a few drinks, however he never returned and we never saw him alive again.
"His death has left a massive gap in our lives, a gap that we will never fill.
"We are devastated at what has happened. No-one ever thinks that this will happen to them, we thought that too and we're still desperately trying to make sense of it.
"I just want to ask people, please if you have any information about the crime or the person responsible, please speak to the police and pass on this information, even if you think it's not relevant."
Mr Mathieson, who was also known as Paul T, had been in the Western Bar and the Kind Man's pub in Renfrew before the attack and detectives believe he may have been involved in an altercation or falling-out earlier in the evening.
Officers are scouring CCTV and have so far spoken to about 200 people who were out in Renfrew town centre on the night.
Detective Chief Inspector Martin Fergus said: "The people of Renfrew are slowly but surely coming forward in respect of this but we're still a long way off identifying a lot of the individuals who were out that night.
"This is a murder that occurred literally just off the town centre. We have spoken to 200 individuals and taken well over 100 statements in relation to this incident.
"Enquiries so far would indicate this is an isolated incident. Potentially they may have known one another, there may have been something that happened earlier in the evening that's brought about this assault and it's essential that we ascertain what exactly has taken place.
"Paul is well-known in the area. His family are absolutely devastated by this and with us are appealing for anyone with information to bring this person to justice as soon as possible."