Man pushed onto Glasgow subway tracks
11 December 2017, 15:21 | Updated: 11 December 2017, 15:22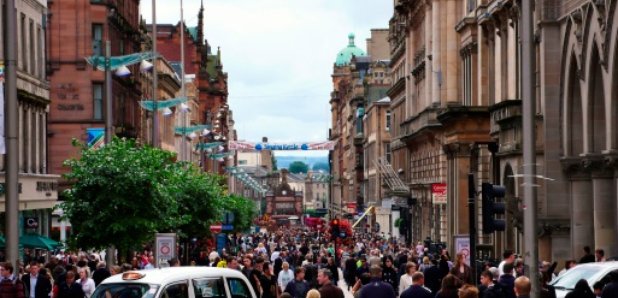 A Subway passenger was pushed onto the tracks then assaulted after he managed to pull himself back on to the platform.
British Transport Police (BTP) detectives described the attack as a "violent and extremely dangerous assault" which could have ended in tragedy.
The assault happened at Buchanan Subway station around 8.25pm on Saturday after a train had pulled into the station.
The 23-year-old male victim left the train and walked along the platform and was deliberately shoulder barged by another passenger onto the tracks.
He managed to scramble back on to the platform and was then punched by the suspect who then walked out of the station.
The suspect was a white man aged in his 40s or 50s, he had receding dark hair and was wearing a black jacket, white shirt, black trousers and black shoes.
Officers say he was with a woman and three other males, with one line of inquiry linked to a football match earlier that afternoon.
Detective Constable Finlay Bruce said: "This was an extremely dangerous and violent assault which could have had ended in tragedy.
"The victim could have been struck by a train or been seriously injured, or even killed, by the high voltage electrical lines. It is essential we trace the person responsible.
"What we know so far is that the suspect is believed to have been chanting football songs before he left the subway at Buchanan Street.
"Because of this, I believe he may have been at the Glasgow Rangers v Ross County match earlier that afternoon.
"I am looking to hear from anyone who was at the station at around 8.30pm and saw what happened.
"Likewise, if you know someone who matches this description, then I would urge you to contact BTP as a matter of urgency."
Anyone with information should contact BTP on 0800 40 50 40.