Man Killed In Crash At Mull Rally
11 October 2015, 07:02 | Updated: 30 March 2016, 13:50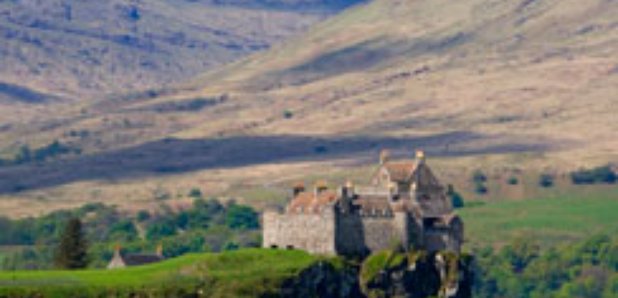 A co-driver has been killed and the driver seriously injured after a crash at the Mull Rally.
The crash happened at around 1.10pm on Saturday involving driver John MacCrone, 26, and co-driver Andy Mort, 47.
Police and emergency services were called but Mr Mort was pronounced dead at the scene by paramedics.
Mr MacCrone was airlifted to the Queen Elizabeth University Hospital in Glasgow with serious injuries.
The family of Mr Mort has been informed.
Road policing officers have begun an inquiry into the circumstances surrounding crash.
Sergeant Archie McGuire of Argyll and West Dunbartonshire Divisional Road Policing Unit, who is leading the inquiry, said today: "For the spectators and participants of the annual Mull Rally, this has been a desperately saddening event. We are working closely with the event organisers in investigating the incident.
"Specialist officers are at the scene and have begun the process of determining the circumstances which have led to this crash.
"As we have confirmed, Andy Mort, 47 and from the Isle of Mull, has died as a result of this incident. Specialist officers are supporting his family during this difficult time.
"John MacCrone, 26 and also from the Isle of Mull, has been taken to the Queen Elizabeth University Hospital to receive treatment for serious injuries.
"We thank those who have been in contact with police at the scene to pass on information and to give statements. We would ask for anyone else who has not yet given a statement to contact officers at the Road Policing Unit at Dumbarton on the 101 number. We would be grateful to receive any mobile phone footage that spectators may have as part of our ongoing inquiries.''
The Motor Sports Association said: 2The MSA can confirm that one competitor has died and another has been injured in an incident on the Mull Rally.
"The competitor who has tragically died was a co-driver. His driver was injured and has been transferred to hospital. Nobody else was involved in the incident.
"As with any serious incident in or around UK motor sports, the MSA is now working with the event organisers and relevant authorities to establish precisely what happened on this occasion.
"The MSA is saddened by this tragic incident and sends its condolences to the family and friends of the co-driver, and offers its best wishes to the driver for a full recovery.''