Man Jailed For Murdering Mum And Hiding Her Body
25 November 2015, 15:08 | Updated: 30 March 2016, 13:50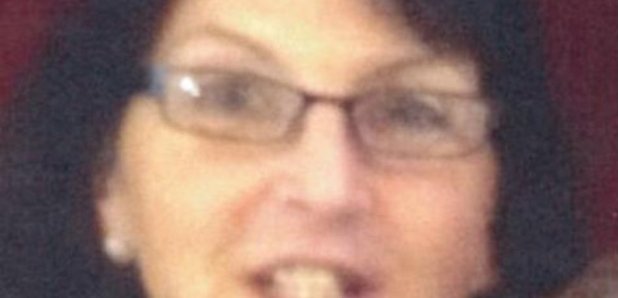 A man has been jailed for at least 18 years for strangling his mother and hiding her body under a caravan.
Ross Taggart, 31, murdered 54-year-old Carol at her home in Dunfermline, Fife, in December last year.
He then set about a "calculated course of deceit'' as he attempted to cover up his crime by wrapping her body in bedding and hiding it under a static caravan at Pettycur Bay in Kinghorn before reporting her missing to police.
Her body was found by officers on January 11 this year.
Taggart had denied murder but was found guilty today following a trial at the High Court in Edinburgh. He was jailed for life and told he will serve a minimum of 18 years in prison.
In a sentencing statement published by the Judiciary of Scotland, judge Lord Uist told Taggart: "You have been convicted by the unanimous verdict of the jury of the terrible crime of the murder of your mother, a woman who did a great deal, indeed probably too much, for you in the course of her life.
"In the course of an argument ... you caused her head injuries and throttled her to death. You thereafter embarked on a calculated course of deceit by reporting her as missing to the police and persistently lying about your actions.''
Lord Uist added: "You have shown no regret or remorse and even continued to deny your involvement before the jury in the face of overwhelming and unanswerable evidence against you.
"Your response to the evidence against you was at times ludicrous. How you have lived with your conscience since you murdered your mother, I do not know.''
Speaking after sentencing, John Dunn, procurator fiscal for the east of Scotland, said: "Ross Taggart murdered his mother and then sought to cover up his callous crime by concealing her body and pretending she had left the area after an argument.
"All murders are shocking but the murder of a parent by one of their own children makes it particularly so. It was an appalling crime which stunned not only all those who knew Carol-Anne but also the local community.
"Our thoughts are with the family and friends of Carol-Anne and it can only be hoped that the conviction and sentence will contribute in some way to their coming to terms with what has happened.''
Police said Taggart provided information to officers trying to trace his mother that were "either inaccurate or completely false''.
"His intentions were to hinder the investigation to find his mother and establish what had happened to her,'' Detective Chief Inspector Keith Hardie said.
"After Carol-Anne's body was found, it was established she had been subjected to a significant level of violence prior to her death and as a result of the evidence gathered during our inquiries, Ross Taggart was quickly arrested.
"The conclusion of this trial will now allow the rest of the Taggart family to begin to move on with their lives and I would like to thank them for their continued support and assistance during this investigation.''