Man Jailed After Firing At Ex's Window
27 November 2015, 18:09 | Updated: 30 March 2016, 13:50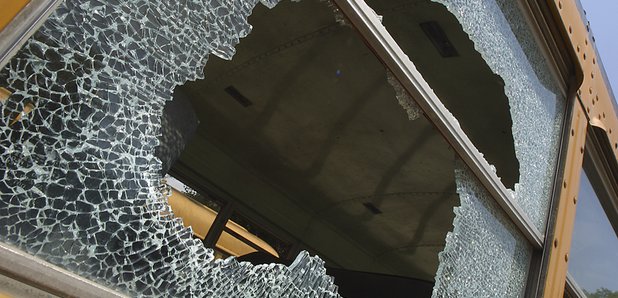 A man who used a shotgun to shoot through the window of his ex-girlfriend's house in Edinburgh was today sentenced to seven-and-a-half years in prison.
Kevin Gartland fired two shots from outside the property on Gilmerton Dykes Avenue on July 13th 2015 .
No one was injured in the attack and the 24-year-old fled the scene prompting a major investigation involving specialist police resources.
Within 12 hours Gartland was apprehended in the west of Edinburgh by specially trained officers from the Armed Response Unit.
He was later charged with various offences including reckless discharge of a firearm.
Following today's sentencing Detective Chief Inspector Martin MacLean of Edinburgh CID said:
"Kevin Gartland is an extremely dangerous individual and it was only by chance that his utterly reckless actions did not kill or cause serious injury to a member of the public.
"Today's sentence, and the investigation pursuant to it, sends a clear message that anyone involved in the criminal possession and discharge of firearms can be sure that the full spectrum of resources available to Police Scotland will be directed tirelessly against them to ensure they are arrested and brought before the courts.
"I urge anyone who has information about those involved in the criminal use of firearms to please contact us on 101 or make an anonymous report to the charity Crimestoppers on 0800 555 111."