Man Guilty Of Glasgow Stranger Rape
15 July 2015, 15:00 | Updated: 30 March 2016, 13:50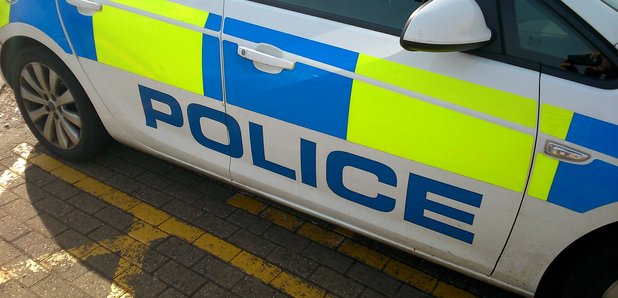 A man has been convicted of raping a 25-year-old stranger in a Glasgow street.
Pardalian Rostas, 29, was found guilty of raping the woman on May 19, 2014 in the front garden at 35 Dixon Road, Glasgow, while his friend Mugurel Bancs, 30, kept a lookout.

Bancs was also charged with raping the young woman, but the charge against him was dropped by the Crown during trial.

Rostas , who has a robbery conviction in his native Romania for which he received an eight-year sentence, claimed in evidence at the High Court in Glasgow that he had had consensual sex with his victim.

But the woman, who was walking along Dixon Avenue, told of how Rostas grabbed her and had forcible sex with her.

She told prosecutor Angela Gray said: "I don't remember leaving the Corona Bar so I assume by that point I was drunk. I can just remember hands on my arms."

The court heard that the attack took place between 1am and 2am.

Rostas took her into a front garden and she said: "I can remember being with my back facing the building, being kind of pushed in to that bit.

"I can just remember hands on my arms and I can remember him kissing and biting my neck then after that it kind of goes a wee bit blank."

The court heard the next thing she remembered was being on her back, being raped.

The victim added: "I can remember having a heavy weight on top of me, I can just remember something being on my neck and face.

"And I can remember trying to push him off me but I just felt I couldn't move. Like I couldn't do anything."

She said her attacker repeatedly said "it's okay" and "it will be fine".

Afterwards the victim was described by taxi driver Michael Kelly who offered help as being dishevelled. He said he clothes were dirty and she was upset and sobbing.
PC Laura Cameron who took a statement from the woman said she was distressed, crying, quite shaken up and was crying the whole time.

Ms Gray said: "Just over an hour after meeting Pardalian Rostas, a stranger, she is bruised, her clothes are dirty, debris, leaf matter and gravel is in her hair. She is crying to strangers, crying and shaking for hours."

CCTV footage taken from shops, a pub and street cameras in the area helped snare Rostas.

There was also a high profile poster campaign asking the public to help catch the rapist.

Rostas was staying in Govanhill Glasgow with his uncle and nephew and said he was working unloading lorries.

He bought a one-way ticket to Romania on June 1, 2014 and was arrested on a European arrest warrant and returned to the UK in October last year.

Solicitor advocate Jim Wallace, defending, said that his client still insists he is not guilty of rape.

He added: "His wife and 11-year-old child live in Romania.

Sentence was deferred until next month when Judge norman Ritchie QC will sentence Rostas, who was placed on the sex offenders' register.

As Rostas was led away to the cells his victim sat in the public benches sobbing and a member of her family shouted: "Rat" at him.