Major Disruption Set For Queen Street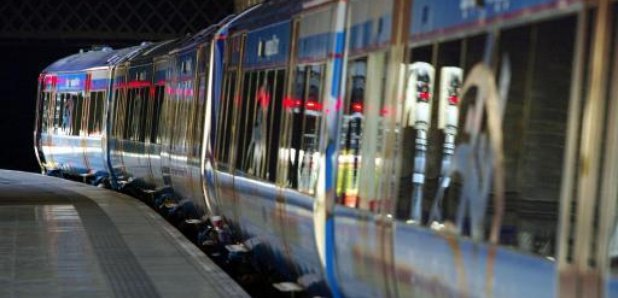 Rail commuters face longer journeys for the next five months due to a major upgrade at Glasgow's Queen Street Station.
The station's high-level tunnel, used by Edinburgh, Aberdeen and Stirling services, will be closed for the duration of the £60 million repair project.
Diversions caused by the work mean most journeys will take around 25 minutes longer than usual.
Queues are expected outside the station on Monday as weekday commuters get to grips with the changes.
Passengers are urged to arrive 10 minutes earlier at the station, where one-way queuing systems will be in operation during peak times.
Queues are also expected at other major stations, such as Glasgow Central and Edinburgh Waverley, during busy periods.
The shutdown, which started on Sunday, enables Network Rail to replace 1,800m of ageing track leading up to and inside the tunnel to allow faster, greener and longer trains to run on the network.
Trains which normally run to and from Queen Street Station High Level will be diverted to Queen Street Station Low Level or Glasgow Central - changing timetables, cutting some services and increasing some journey times.
Officials warn that a number of services across Scotland will be affected by the work, not just services local to Glasgow.
Passengers are urged to visit the ScotRail website to familiarise themselves with the temporary layout of the station, and with the timetables.
John McBrinn, senior customer manager with the ScotRail Alliance, said: "We will have extra staff in stations to answer questions and help get you to your train and have also put in place a temporary marquee and canopy at Queen Street to protect customers from the elements.
"Queen Street station is open for business and trains will still be running into the city. All the information that people need is available on our website.''
He urged passengers to plan ahead and allow more time for their journey.
Transport minister Derek Mackay said the works are "absolutely necessary''.
He said: "Of course there's the inevitable disruption we are trying to minimise.
"This is why we have put so many contingency plans in place.
''It's the tracks that are being upgraded and repaired, upgraded not for a few years but for a generation.``