Mack building could take 7 years to rebuild
16 September 2018, 10:22 | Updated: 16 September 2018, 12:32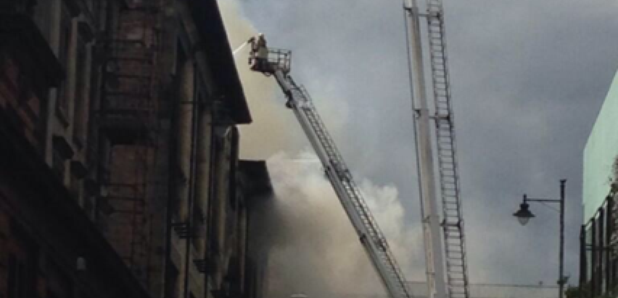 Glasgow School of Art's fire-hit Mackintosh Building will be rebuilt but could take four to seven years to complete, the art school board chairwoman has said.
Muriel Gray said the rebuild would follow Charles Rennie Mackintosh's original designs, adding she hopes no public money will be needed.
The renowned building has faced speculation about its future after being engulfed by a huge blaze on June 15, as a restoration project following the devastating fire four years earlier neared completion.
Ms Gray told the Herald on Sunday: "We are resolved that the Mackintosh comes back as a working art school, as a major player, a cultural leader for the city and the Scottish economy."
She added: "It will be beautiful. It will be as Mackintosh designed it, to the millimetre."
"People argue [a rebuild will take] anywhere between four and seven years," she added.
"That will depend on the insurance money, getting the right people in place to do it, building regulations, all the standard technical and financial stuff, but... for the forensic detail we have on the building, we could practically 3D print it."
The author and broadcaster, a former student at the art school, hopes the rebuild can be funded largely from insurance payouts, private donations and charitable fundraising.
She said: "We are entirely trusting that this is not going to cost any public money at all."