MacB Water Recall Over Mould
24 June 2017, 07:25 | Updated: 24 June 2017, 07:26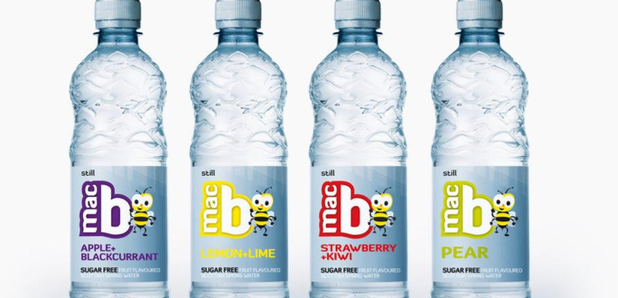 Customers have been urged not to drink a type of bottled water from Scotland as it could make them unwell.
Cott Beverages Ltd has recalled its macb strawberry and kiwi flavoured still water because of a strong odour, unpleasant taste and the presence of mould and yeasts.
Food Standards Scotland has advised drinking the product may cause people to feel unwell.
A Cott Beverages spokeswoman said: ''To all our macb consumers, we have previously advised of a quality issue with our macb strawberry & kiwi still water 1.5L and 330ml drinks Best Before End Date August 2018.
''The issue creates an unpleasant odour and flavour in the product.
''Whilst not all bottles are affected, if you suspect any product you have purchased to have the unpleasant odour or flavour please do not consume and email customercare@cott.co.uk for a full refund.
''Macb is committed to manufacturing products of the highest safety and quality and apologises for any inconvenience caused.
''No other products within the macb range are known to been affected.''
Food Standards Scotland also said if people have purchased any other macb product and suspect it smells strange and/or its appearance is abnormal, they should not drink it and contact their local authority.