Litvinenko's widow warns Salmond against RT Channel
13 May 2018, 10:00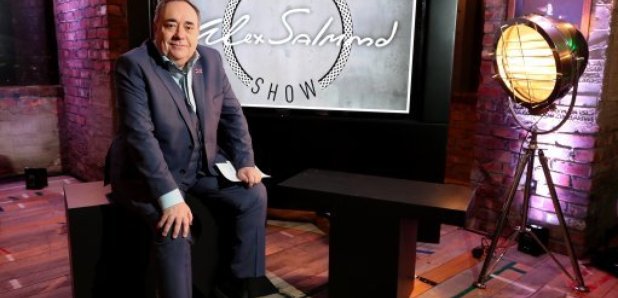 The widow of Alexander Litvinenko has said former first minister Alex Salmond would be "better to give up" his TV show on the Russian channel RT.
Marina Litvinenko's husband, an outspoken critic of Vladimir Putin, died after drinking tea laced with radioactive polonium-210 in 2006.
A public inquiry a decade later concluded his killing had "probably" been carried out with the approval of the Russian president.
Now, his widow has spoken out about former SNP leader Mr Salmond's controversial show on RT.
She told the Sunday Herald Mr Salmond's decision to appear on the channel "can't be excused".
"You [Salmond] are doing this because you believe you might do good things, in a wrong place. It doesn't work," she said.
"My message is that I believe he is a people's man, and everybody can make mistakes, but you need to think twice.
"It would be better to give it up, but it's his own decision."
She compared the former first minister to ex-German chancellor Gerhard Schroeder who, after leaving office, worked for Russian energy
firm Gazprom.
She said: "Unfortunately, we have not only Schroeder, but we have other people now like Salmond, who is happy to work for Russian
money."
An RT spokesman told the paper: "We sympathise with Marina Litvinenko in her loss and hope that she may find solace in this life that has
treated her so cruelly."
Mr Salmond's decision to host a programme on the network has been criticised by opposition politicians as well as his successor as first
minister, Nicola Sturgeon, who said she would have "advised against RT and suggested he seek a different channel".
The broadcaster has been accused of being a Kremlin propaganda machine, although it claims its journalists are independent.
Mr Salmond, who has been contacted for comment, has said he retains "full editorial control".