Liam Fee Jury To Return Next Week
27 May 2016, 16:28 | Updated: 27 May 2016, 16:30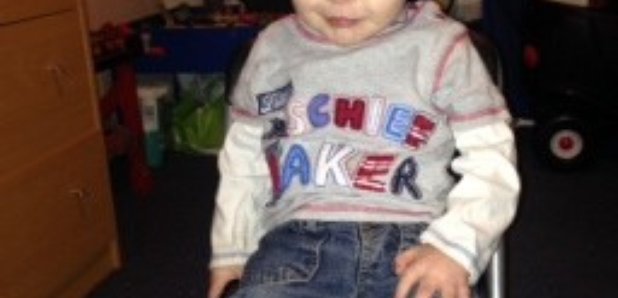 Jurors in the trial of a mother accused of murdering her two-year-old son with her partner will return to court next week to resume consideration of their verdict.
The 14 men and women of the jury retired to begin their deliberations on Friday morning in the trial of Rachel Fee or Trelfa, 31, and her partner Nyomi Fee, 29, who deny murdering toddler Liam Fee.
The jury at the High Court in Livingston was sent away for the weekend and told to return to court on Monday after they were unable to reach verdicts in the case in a single day.
Liam was found dead at a house near Glenrothes in Fife on March 22, 2014.
The accused say a young boy, who cannot be identified because of his age, was responsible for his injuries.
Jurors in the trial started their deliberations after judge Lord Burns finished giving them his legal directions - a process he began on Thursday.
The judge has previously told the jury to put any sympathy or prejudice aside as they consider their verdict in the "highly-emotional'' case.
He said: "You must act impartially and dispassionately.''
On Friday, he summed up the position of both defence QCs, including that they say the Crown has not demonstrated the women had a common plan and that there is no direct evidence against either accused of any assault against Liam.
He said the defence had criticised the interview processes involving two young boys linked to the case and one lawyer had described the prosecution case as one of "smoke and mirrors''.
The judge said the defence also pointed to evidence which suggested that Liam was in general well cared for and provided for.
Lord Burns told the jurors they could return verdicts of guilty, not guilty or not proven to the charges - the latter two being verdicts of acquittal.
He said they were under no pressure and could take as long as they needed to reach their verdicts.
After the jury had considered the case for about four hours on Friday, judge Lord Burns reconvened the court and told them he would adjourn the case.
He said their deliberations should begin again at 10am on Monday.
The women are accused of eight charges in total.
Both accused, originally of Ryton, Tyne and Wear, deny murdering Liam. They also deny attempting to defeat the ends of justice by falsely incriminating another boy for Liam's death.
They further deny a catalogue of allegations of harming and neglecting two young boys, including the one they blame, over more than two years.