Liam Colgan's death a "tragic accident"
24 April 2018, 16:21 | Updated: 24 April 2018, 16:22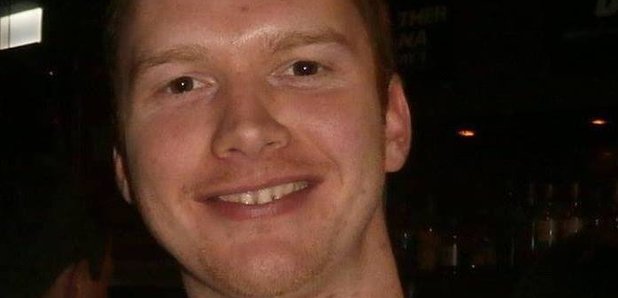 The family of a Scottish man whose body was recovered from a river after he went missing on his brother's stag weekend in Hamburg have described his death as a tragic accident.
Liam Colgan, 29, from Inverness, disappeared in the early hours of February 10 during celebrations for his brother Eamonn in the German city.
A large-scale search was led by his family and German police, and his body was recovered from the River Elbe in Hamburg on Monday.
His family thanked people in Scotland and Germany for their "incredible support" during the search and paid tribute to Mr Colgan.
A statement on the Facebook page set up for the search said: "Whilst we still await confirmation regarding the circumstances surrounding Liam's death there would be appear to be no suspicious circumstances and this has been a tragic accident.
"Liam was a much loved son, brother, brother in law, uncle, nephew, cousin and friend to so many.
"He was a hugely talented yet humble musician. He had a very natural sense of humour that made him a joy to be around. He cared for his nieces immensely and would visit them at every opportunity, they miss him greatly.
"Liam had a laid back, selfless personality that made him impossible not to get on with."
The family added: "We also find it a testament to the amazing person Liam was that people who did not know him before his disappearance also found it in their hearts to offer support and help in our search for him.
"So many people have been able to recognise that he is someone who was a genuinely great person who will sorely be missed.
"We love you Liam."