Less Smokers Using NHS Services To Quit Amid E-Cigarette Increase
24 October 2017, 14:19 | Updated: 24 October 2017, 14:20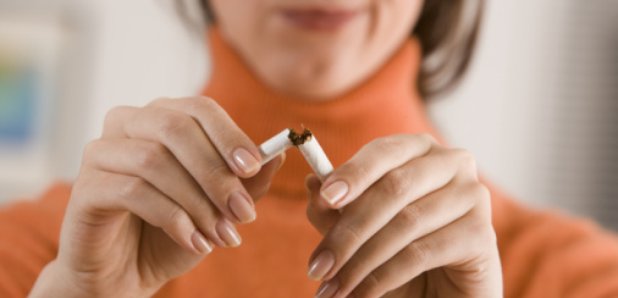 The number of people using NHS services to quit smoking fell by 8% last year, new figures show.
The decline comes amid a rise in the use of electronic cigarettes and a fall in the number of smokers in recent years.

Statistics show that in 2016/17, the number of quit attempts made with the help of NHS smoking cessation services was 59,767, down 8% from 64,838 in 2015/16.

The longer-term trend shows a large reduction in the number of supported quit attempts between 2011/12 and 2016/17, down 51%.

Despite this reduction, the overall number of people smoking continues to fall, statisticians said.

They said the reasons for the fall in quit attempts is likely to be the result of a combination of factors, including increasing use of e-cigarettes.

Gregor McNie, of Cancer Research UK, said smoking cessation services were failing to reach enough people.

"It's crucial that smokers get the best possible help to quit a deadly habit that causes at least 14 different types of cancer," he said.

"How to help smokers stop needs to be at the heart of the Scottish Government's updated tobacco strategy which is expected soon.

"Smoking cessation services are vital as they're much more successful at helping people quit than will power alone.

"With around 18% of adults in Scotland smoking, helping them to give up is essential to the health of our nation."