Legal challenge to Fracking Ban due to start
8 May 2018, 06:09 | Updated: 8 May 2018, 06:11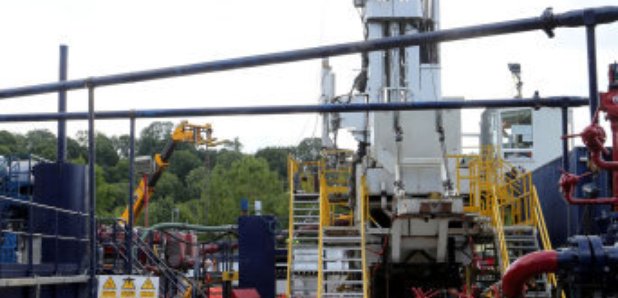 A legal challenge to the Scottish Government's ban on fracking is to get under way.
Petrochemical giant Ineos and Aberdeen firm ReachCSG are taking Scottish ministers to court over their decision to convert a moratorium on the controversial gas extraction technique into an indefinite ban.
Grangemouth owner Ineos is seeking a judicial review of the "unlawful" ban, arguing there were "very serious errors" in the decision-making process.
The Scottish Government previously said it made the move in light of "overwhelming" public opposition to fracking.
Four days have been set aside for the case to be heard at the Court of Session in Edinburgh, beginning on Tuesday.
A moratorium on the technique had been in place in Scotland since 2015 and in October last year energy minister Paul Wheelhouse announced that planning regulations would be used to "effectively ban" it by extending the moratorium "indefinitely".
At the time, he said 99% of respondents to a public consultation backed the ban.
Announcing the legal action in January, Tom Pickering, operations director at Ineos Shale, said: "The decision in October was a major blow to Scottish science and its engineering industry, as well as being financially costly to Ineos, other businesses and, indeed, the nation as a whole.
"We have serious concerns about the legitimacy of the ban and have therefore applied to the court to ask that it review the competency of the decision to introduce it."
The company, which owns two fracking licences in Scotland, said the ban on unconventional oil and gas extraction would result in Scotland missing out on economic benefits, including about 3,100 Scottish jobs and £1 billion for local communities.
Environmental charity Friends of the Earth Scotland (FoE Scotland) last month submitted a public interest intervention in the case.
It will argue that the fracking ban is lawful and necessary to meet Scotland's legally binding climate change commitments.
The organisation's lawyers say they believe it is the first public interest intervention granted in the Court of Session on environmental grounds.
FoE Scotland's head of campaigns, Mary Church, said: "We are getting involved in Ineos's judicial review of the fracking ban in order to put forward crucial climate change arguments in support of the ban that otherwise would not have been heard.
"Our intervention argues that the Scottish Government is required to ban fracking so as to urgently cut greenhouse gas emissions from fossil fuels, in line with legally binding climate targets.
"We are confident that the process to ban fracking was robust and fair."
A spokesman for Ineos said: "Ineos Shale is asking the Scottish Court to decide whether the fracking ban is lawful. We believe the Scottish Government exceeded its powers and lacked competence to impose a ban."
A Scottish Government spokeswoman said: "Out of respect for the integrity of the judicial review process, it would be inappropriate to comment on the case put forward by any of the other parties during an ongoing litigation."