Landfill search to end for missing airman
4 December 2017, 18:13 | Updated: 4 December 2017, 18:14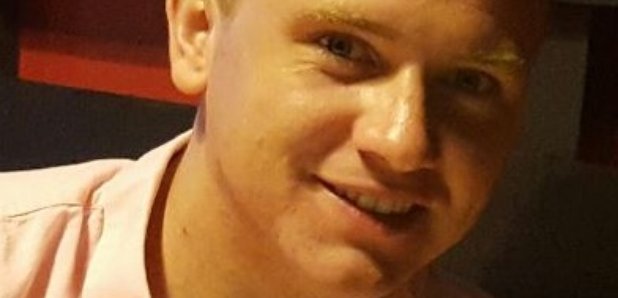 The landfill search for missing RAF gunner Corrie McKeague is expected to finish by Christmas.
Mr McKeague was 23 when he was last seen walking through Bury St Edmunds, Suffolk, in September 2016 after a night-out with friends.
It is thought he may have climbed into a waste bin and was taken away by a bin lorry, prompting a five-month search of the landfill site at Milton near Cambridge.
The initial search was called off in July after no evidence of his body was found but it resumed again in October in another area of the landfill.
Suffolk Police said the search is "progressing well" with work to continue until mid-December.
Mr McKeague, from Fife but based at RAF Honington in Suffolk, was last seen on CCTV at 3.25am on September 24 2016.
A bin lorry was seen on CCTV near Brentgovel Street in Bury St Edmunds around the time Mr McKeague was last seen.
It took a route which appeared to coincide with the movements of his phone.
The lorry linked to Mr McKeague's disappearance was initially thought to have collected a 24lb (11kg) load but police said it was later found to be more than 220lb (100kg).
A police spokeswoman said: "The search at Milton landfill is progressing well, with continuing review of processes to ensure nothing is missed.
"It is recognised that whilst the designated search area remains the same, timescales are not set in stone and subject to many variables.
"It is currently anticipated that the search may progress through to early-mid December. We continue to engage with the family to keep them fully informed."
A review of Suffolk Police's investigation earlier this year said the force had ''explored all reasonable lines of inquiry''.
Mr McKeague's girlfriend, April Oliver, announced in June that the missing serviceman had become a father with the birth of their daughter.