Lanarkshire GPs offer Saturday appointments to meet high demand in January
5 January 2018, 14:35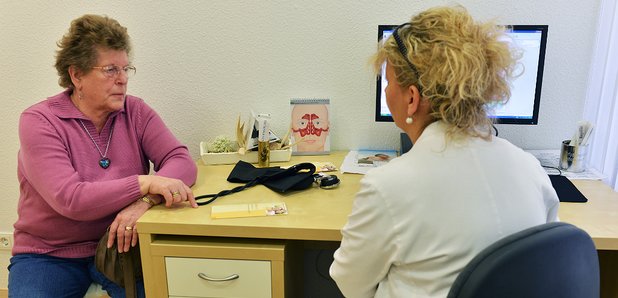 Many GP practices in an under-pressure health board area are to extend their opening hours to help meet demand for appointments.
The move comes as NHS Lanarkshire responds to "unprecedented levels" of winter illness, with hospitals and surgeries facing exceptionally high numbers of patients.

Around 40% of the board's 104 GP practices, covering half the population in the area, will open between 8.30am and 12.30pm on Saturdays in January.

Earlier this week, the board was one of several across Scotland forced to temporarily postpone elective or non-urgent procedures due to the increased pressure on services.

Office workers have also been volunteering to help out colleagues in hospitals and GP practices by taking on administrative and cleaning roles.

NHS Lanarkshire's three hospital sites at Hairmyres, Wishaw and Monklands had been ''inundated'' over the festive period and ''exceptional measures'' were necessary to ensure patient safety, the board said.

Commenting on the extended GP opening hours, Dr Iain Wallace, medical director for NHS Lanarkshire, said: "We are working closely with our general medical practice colleagues to respond to the increased need for GP appointments.

"We've asked all practices to consider extending their opening hours to cover Saturday mornings in January and we've had a great response, with an extended GP service being offered to almost half of the Lanarkshire population across Lanarkshire and more practices coming on-board.

"This increased capacity will help meet the high level of requests for a GP appointment and address the difficulty that some patients are experiencing in getting an appointment.

"We want to ensure that our GPs can see the patients where only a GP can help and would remind everyone of all the options available, including health advice from your local pharmacist and NHS Inform - www.nhsinform.scot - to help with self care for illness such as colds, coughs, sore throats and viruses.

"We are also appealing to anyone feeling unwell not to visit a relative or friend in hospital, to reduce the risk of infections spreading to hospital patients."