Labour MSP sets out plan to tackle racism
15 February 2018, 15:14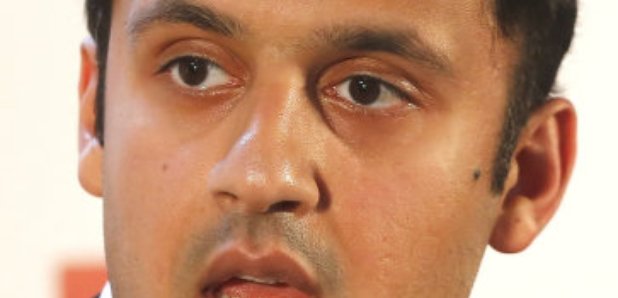 Labour MSP Anas Sarwar has written to the First Minister outlining a series of proposals to tackle "everyday racism and Islamophobia" across Scotland.
Mr Sarwar wants the Scottish Government to take action on black, Asian, and minority ethnic (BAME) representation in the public sector workforce.
He also called for a review of the legal framework surrounding racist and Islamophobic abuse on social media.
The MSP spoke out last month about being subjected to racist comments during the Scottish Labour leadership contest.
He recently launched the Cross Party Group (CPG) on Tackling Islamophobia, supported by MSPs from every political party and over 50 organisations.
In his letter to Nicola Sturgeon, Mr Sarwar said his proposals were about "challenging a culture that impacts on workplaces, colleges, university campuses and playgrounds across the country".
He called on the government to put in place a requirement for at least one BAME candidate - where at least one has applied - to be shortlisted for an interview for a public sector job.
His proposals also include a regular audit of the diversity of Scotland's workforce, the ability for public sector workers to report abuse anonymously, and a programme of equality and diversity training to be rolled out across the public sector.
On social media, he called for a review "to ensure that the correct legal framework exists for the police to take action and that the appropriate legal framework is then enforced appropriately and correctly".
Police Scotland should also establish a formal relationship with the organisation Tell MAMA, which works on tackling anti-Muslim hatred, he said.
Mr Sarwar, one of only four BAME MSPs to have ever sat at Holyrood, said: "I want to repeat what I have said in every conversation, in every piece of communication, and in every media comment - this isn't about one individual or one party or organisation.
"It's about challenging a culture that impacts on workplaces, colleges, university campuses and playgrounds across the country.
"What I have set out are steps that I believe the Scottish Government should take to challenge the consequences of everyday racism and Islamophobia.
"This would demonstrate to the public how seriously we - as a Parliament and a country - take this issue and help us to tackle this culture head-on."
A Scottish Government spokesman said: "As stated in Parliament, the First Minister is committed to working constructively with the proposed cross-party group on tackling Islamophobia.
"We will consider the points raised by Mr Sarwar when we receive the letter and reply to him in due course.
"Everyday racism, Islamophobia or any form of prejudice and bigotry is completely unacceptable, and it is wrong for MSPs, or anyone in our society, to be the subject or victim of it.
"We are resolved to do everything that it takes to ensure that Scotland is a place where there is zero tolerance of racism in any form."