Labour councillors suspending after forming Tory coalition in Aberdeen
17 May 2017, 19:42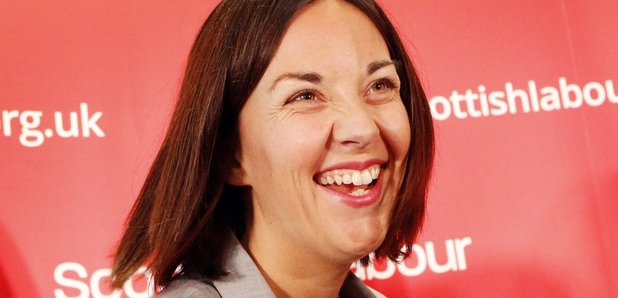 Labour has suspended the membership of nine councillors in Aberdeen after they formed a coalition with the Tories against the wishes of party bosses.
Kezia Dugdale, the Scottish Labour leader, had earlier warned the party would take the "necessary disciplinary action'' if councillors in the city formed an administration with the Conservatives.
Labour councillors in Aberdeen were given until 5pm to quit the coalition they had formed after it failed to win the backing of the party's Scottish Executive Committee.
After the deadline passed, Labour chiefs contacted all nine rebel councillors to inform them they had been suspended from the party with immediate effect, pending an investigation.
The SNP had been left as the largest party on Aberdeen City Council after the local government elections earlier this month, with 19 councillors returned by Nicola Sturgeon's party.
However, Labour councillors came together with 11 Tory councillors and the three members of the Independent Alliance Group to form an administration and lock the SNP out of power.
At a council meeting on Wednesday, Jenny Laing was returned as council leader while Barney Crockett was appointed Lord Provost.
Both had been elected as Labour councillors for the city in the May 4 council elections.
Conservative councillor Tom Mason became the Depute Provost as part of the deal.
After party bosses suspended the nine councillors, Ms Dugdale said: "Labour values must always run through any deals in local government.
"The hundreds of thousands of Scots who vote for us have the absolute right to expect us to defend local services against cuts and properly fund the services that so many people rely on such as education and care for the elderly.
"Labour cannot do any deal with another party if it would result in further austerity being imposed on local communities.
"Tory austerity risks hurting so many families in Aberdeen and the Labour Party simply will not stand for that.''
Ms Dugdale said earlier that Labour's SEC had rejected the deal ``because they didn't believe there was enough evidence within the proposals put forward that there would be no compulsory redundancies and there would be no end to austerity''.
Speaking after making a General Election speech in Glasgow, the Scottish Labour leader stressed: "I stand firmly behind this idea, this lived reality, that the Tories are a party of austerity and we shouldn't be dealing with any party that is going to impose cuts on the poorest communities in this country.''
Ms Sturgeon, the SNP leader and Scottish First Minister, tweeted: "What a total shambles. Suspension doesn't change fact that these councillors have used Labour votes to give Aberdeen a Tory council.''