Killer on home leave jailed for attempted murder
22 February 2018, 12:29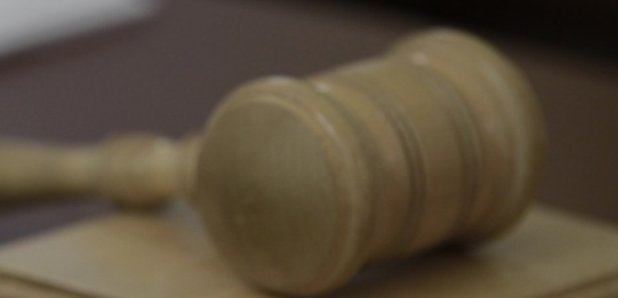 A murderer who tried to kill a woman walking her dog while he was on home leave from prison has been given a second life sentence.
Linda McDonald, 52, feared she was going to die when Robbie McIntosh battered her with a dumbbell as she walked through Templeton Woods in Dundee last August.

The killer was previously jailed for life and ordered to serve a minimum of 15 years in 2002 for murdering Anne Nicoll as she walked her dog on Dundee Law on August 2, 2001, stabbing her repeatedly.

McIntosh, 32, was out from Castle Huntly prison on a week of home leave ahead of a parole board hearing when he attacked Mrs McDonald on August 7, 2017.

Lord Arthurson imposed an Order for Lifelong Restriction on McIntosh when he appeared at the High Court in Aberdeen on Thursday, meaning he will be imprisoned for an indeterminate period and could spend the rest of his life behind bars.

He must serve a minimum of five years before he can be considered for parole but will be released only when the Parole Board for Scotland determines he is no longer a risk to the public.

He will then be monitored for the rest of his life.

In a sentencing statement released by the Judiciary of Scotland after the court appearance, Lord Arthurson described the attempted murder as a "savage" attack.

He said: "Throughout the attack, which was undoubtedly a murderous one, you remained impervious to her pleas for mercy. As she lay on the ground drifting in and out of consciousness you dragged her from the path into the woods.

"Thankfully your victim's screams were heard by other dog walkers and you were seen crouching down and leaning over your victim on the ground. Shortly thereafter you ran away.

"These dog walkers joined with two other walkers in the woods to call for assistance and to tend to your victim."

He said a risk assessment report found McIntosh has some "psychopathic personality traits" and presents a high risk of serious physical violence and psychological harm to the public and in particular towards adult women.

Mrs McDonald suffered two skull fractures and five head wounds in the attack and her thumb was broken in several places as she tried to defend herself.

McIntosh appeared at Edinburgh High Court last October and admitted attempting to murder Mrs McDonald by repeatedly striking her on the head and body with the weight rendering her unconscious, dragging her from a path all to her severe injury, permanent disfigurement, permanent impairment and to the danger of her life.

During that appearance the court heard he marched past Mrs McDonald in the woods before turning back to attack her.

Advocate Depute Iain McSporran QC said: "He was expressionless as he passed her. After a few more steps his footsteps stopped and he ran up to her at speed.

"She turned to face him and saw him with his hand high above his head holding a metal object which has since been identified as a dumbbell.

"This was being brought down towards Mrs McDonald's head. She raised her hands to cover her face and he brought the dumbbell down on her head.

"She described him as expressionless and he continued to strike her on the head and body. She was certain she was going to be murdered."

Detective Inspector Tom Leonard added: "This was a traumatic and thankfully rare incident and I would like to pay tribute to and thank Linda MacDonald for her strength and support throughout this investigation. The assault was a terrifying ordeal for both Linda and her family.

"I would also link to thank the members of the public who, without hesitation, came to the assistance of Linda during the incident.

"Thanks to information obtained from the public at the scene, officers quickly identified a man matching the description of the suspect and therefore led to a swift arrest being made.

"We welcome the sentencing today and Robbie McIntosh must now face the consequences of his terrible actions."