Keith Brown leaves Cabinet to focus on party role
26 June 2018, 13:07 | Updated: 26 June 2018, 13:08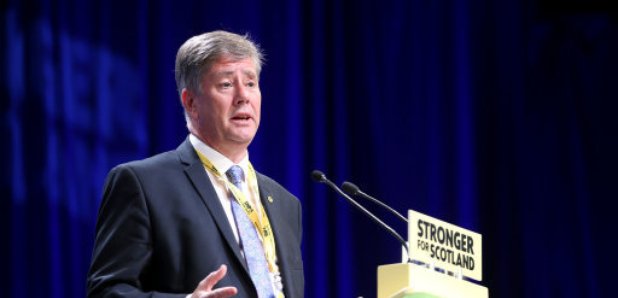 Scotland's Economy Secretary Keith Brown is stepping down from his cabinet post to focus on his new role as SNP depute leader.
Nicola Sturgeon announced the move ahead of a Scottish Government cabinet reshuffle.
Further details are expected to be revealed later today at the First Minister's official residence, Bute House in Edinburgh.
Ms Sturgeon said Mr Brown would become the "standing campaign director" for the SNP with responsibility for policy development, preparing for elections and building the case for Scottish independence.
In his "enhanced" depute role he will also take on some functions currently performed by Ms Sturgeon as SNP leader, including chairing regular meetings of the political cabinet.
"Keith has done an excellent job as a government minister over many years and has many achievements that he can be very proud of,
including overseeing the construction of the magnificent new Queensferry Crossing," Ms Sturgeon said.
"However, he and I have decided that the time is right to ensure that the energies of the SNP leader and depute leader team are focused not just on delivering a strong SNP Government, but also a party operation that is from top to bottom, fit and ready for the opportunities that lie ahead.
"Keith's decision to be a dedicated depute leader will enable him to steer the party's policy development, engage and motivate our expanded membership, get us ready for future elections, and develop the case for independence."
Mr Brown, who was elected as depute leader at the party's conference earlier this month, said: "It is a huge honour to have been elected depute leader of the SNP and I want to give my all to the role.
"Over the last few weeks, the public outcry over the Tory power grab has led to a further increase in our party membership and a refreshed debate about independence - and so it has become clear to me that we must capitalise on this moment.
"In the coming days we will be appointing a team of MPs and MSPs to support this work and put the party on a campaign footing."
Meanwhile the SNP confirmed Finance Secretary Derek Mackay will stand down as business convener after seven years, following the SNP conference in October.