Justice Secretary: 1,500 Mobiles Found In Prisons
14 November 2017, 12:06 | Updated: 14 November 2017, 12:08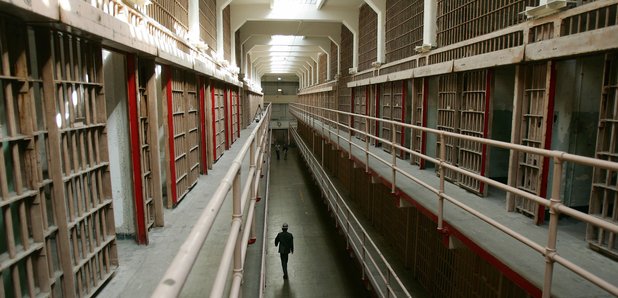 More than 1,500 mobile phones or component parts have been found behind bars in the last four years, Justice Secretary Michael Matheson said.
He revealed the number as he urged MSPs to back regulations which will allow prisons chiefs to have illicit mobile phones blocked by service providers.
Holyrood's Justice Committee agreed the regulations after Mr Matheson said the changes would help make prisons safer and to combat organised crime.
He said: "Let me be clear, the unauthorised use of mobile phones in prison presents a range of serious risks to the security of prisons and to the safety of the public.
"They can be used to plan escape or indiscipline, or to conduct serious organised crime, including drug imports and serious violence from behind bars."
But he said the regulations, which were agreed by the Justice Committee would "support our commitment to reducing the harm caused by serious organised crime".
Mr Matheson said the changes would allow the Scottish Prison Service to get a court order that would mean a mobile phone being used behind bars would be blocked from the network making it "useless".
He added: "The challenges posed by unauthorised mobile phones and their component parts into prison and young offenders institutions is not insignificant.
"Component parts such as SIM cards are easily concealed, while we may have been able to recover more than 1,500 mobile phones or component parts since 2013, more will escape detection."
The Justice Secretary stressed: "We remain committed however to minimising the number of mobile phones entering prisons, to find phones and for those who have got them to block phones to make sure they are not able to access the network.
"With these provisions the courts will also be able to set in place a process to remove particular phones from the network. This will render them worthless and stop prisoners using those phones to engage in criminal activity from prison permanently.
"This will help the police and prison authorities to maintain the security of our prisons and the safety of our communities."
He conceded the regulations will not stop all mobile phones that are used in Scotland's jails, but added: "The successful disabling of a mobile phone will put it beyond use and will seriously disrupt the activities of those individuals, including those involved in serious and organised crime who would seek to extend their criminal activity, threats or presence beyond the walls of our prisons."