Jobless Rate Falls In Scotland
17 May 2017, 11:29 | Updated: 17 May 2017, 11:30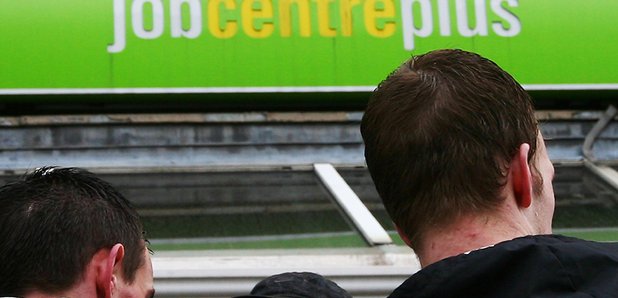 Scotland's jobless total has fallen by 14,000 over three months, with the number of people in work increasing by 5,000 over the same period.
Figures showed that unemployment for the period January to March 2017, including those out of work and not eligible for benefits, dropped to 120,000 - with the total 48,000 lower than it was a year ago.
While the UK unemployment rate reached a 42-year low of 4.6%, in Scotland the jobless rate was even lower at 4.4%.
The figures, from the Office for National Statistics, also revealed that over the first three months of this year the number of Scots in work grew to 2,620,000 - up 41,000 from the first quarter of 2016.
In Scotland, 74% of the workforce are in employment - slightly lower than the proportion of 74.8% recorded across the UK as a whole
The figures showed the number of Scots who are out of work and claiming jobseeker's allowance increased by 200 in April to stand at 48,200 - 9,400 lower than the same month in 2016.
Economy Secretary Keith Brown said: "Today's statistics show that Scotland's labour market continues to perform well in the face of significant economic challenges.
"Unemployment is down, employment is up and Scotland's youth unemployment rate is the fourth lowest in the EU. This is welcome news.
"We will work to support employment and our priority remains developing the correct conditions for economic growth, including through taking forward our multi-billion pound infrastructure plan and the Scottish Growth Scheme.
"We will also continue to tackle issues around inactivity in the labour market.
"Many of these people are unavailable for work as they are students, looking after family or retired.
"Having a long-term illness or disability is the most common reason for those aged 16 to 64 falling into this category and our newly-devolved employability services will guarantee a fairer approach to getting people into work and supporting those with health conditions and disabilities.''