Jo Cox Widower Hails 'Huge Response' To Anniversary Event
17 May 2017, 08:21 | Updated: 17 May 2017, 08:23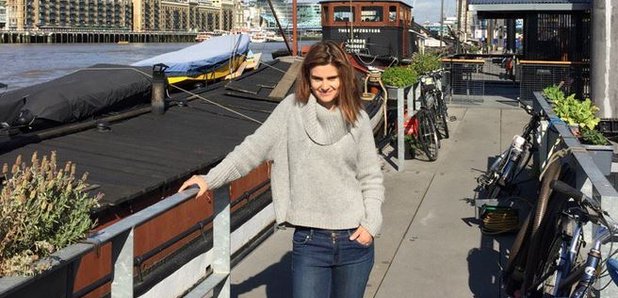 The widower of murdered MP Jo Cox has said he is "amazed and humbled'' by the support people have shown for the UK-wide community event he is planning to mark the anniversary of her death.
The Great Get Together will take place around the country on June 16-18 with events including street parties, BBQs, picnics, coffee mornings and tea parties.
On Wednesday Brendan Cox will meet Scotland's First Minister Nicola Sturgeon and representatives of all the main parties during a visit to the Scottish Parliament in Edinburgh.
He will also take part in a roundtable with charities and other third sector organisations which are helping to organise some of the get-togethers.
Mother-of-two Mrs Cox, 41, was shot and stabbed by neo-Nazi Thomas Mair in her Batley and Spen constituency on June 16 last year.
He was later handed a whole-life prison sentence for her murder.
Mr Cox said: "I'm both amazed and humbled that so many people in Scotland and across the UK have said they want to take part in The Great Get Together.
"I think the huge response is because we're tapping into the mood of the country.
"A desire for unity and togetherness rather than the divisiveness of politics and the public debate in recent years.
"We are hearing about new events all the time and there will no doubt be many more that just happen spontaneously.
"The important thing is that it will be a lot of fun and will hopefully play its part in reminding us all of the values we have in common.''
The Scottish Government has pledged its full support to The Great Get Together, which has the backing of more than 100 organisations.
Events are being planned by, among others, Help For Heroes, Amnesty International, the RNLI, the RSPB, the Scouts, the Guides, The Rotary Club, The Women's Institute and sports groups.
Both the Scottish Rugby team and Cricket Scotland are among the backers
The Scottish Parliament's Presiding Officer, Ken Macintosh MSP said: "There was scarcely a person and certainly not a parliamentarian in Britain who was not moved by the death of Jo Cox.
"It will be a pleasure and a privilege to welcome her husband Brendan to the Scottish Parliament.
"In politics, the debate is often focused on what separates us but tomorrow I will join with Brendan, and representatives from across the political spectrum, to celebrate what we have in common.
"The Parliament is proud to support the Great Get Together which offers us not only the chance to remember Jo but the opportunity to embrace diversity.''