Jet2 Take Action Against Drunk Passenger
17 July 2015, 11:51 | Updated: 30 March 2016, 13:50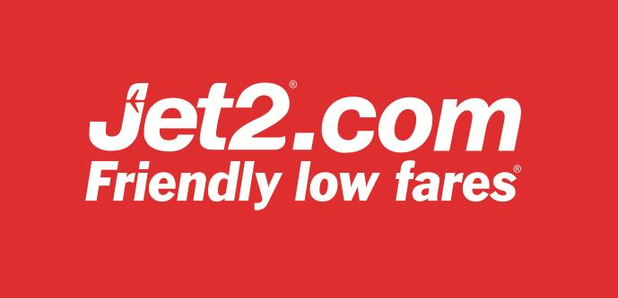 A drunk Scottish passenger - accused of CHARGING at cabin crew on a flight - has been banned from flying with Jet2 for life.
21 year old Jamie Ferguson got abusive on the plane from Glasgow to Ibiza on Monday.

The airline's now taking legal action.

A Jet2 spokesperson said: "As the plane touched down on the holiday isle, passenger Jamie Ferguson (21), who was displaying drunk-like behaviour, suddenly left his seat and ran aggressively towards a female member of cabin crew who was seated and strapped in, ready for landing."

"Mr Ferguson leant towards the crew member, shouting into her face that he needed to use the toilet, while using foul and abusive language."

"The exchange was overheard by the entire plane full of passengers, including children. The incident ended when fellow crew members managed to calm Mr Ferguson down, who by this time was being restrained by his friends, and he was then arrested at the scene."

Phil Ward, managing director of Jet2.com said: "We are a leisure airline and it's our business to ensure that the families who fly with us have a fantastic start to their holiday. No one should have to put up with behaviour like this, and as such Mr Ferguson is no longer welcome on our flights and is banned for life. We will not be flying him home, so he will have to make his own way, at his own expense.