Hundreds of nurses job hunting abroad
5 January 2018, 07:28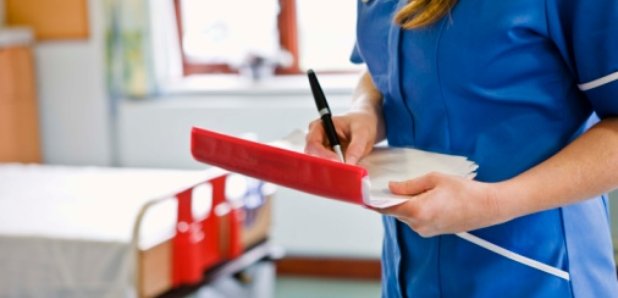 Hundreds of Scottish nurses and midwives are looking for work abroad, figures from the profession's regulator have indicated.
The Nursing and Midwifery Council (NMC) reported that more than 1,700 practitioners who live and/or trained in Scotland applied for verification in the past five years.
Verification requests are an important indicator of the numbers of nurses and midwives who have left or may intend to leave the UK to work in a different country.
NMC figures show that of 1,744 practitioners applying for verification between 2012/13 and 2016/17, almost 1,200 of those had an address in Scotland, while just over 1,600 were trained north of the border.
The Scottish Conservatives - who highlighted the figures - said more should be done to encourage nurses to stay in the country.
The party warned the potential exodus coincides with vacancy rates of nurses and midwives reaching a record high earlier this year, and warnings from nursing leaders over the impact of shortages on patient care.
The latest figures show the nursing and midwifery vacancy rate at 4.5%.
Tory MSP Miles Briggs said: "It's extremely worrying that hundreds of nurses every year signal their intention to leave and work abroad.
"At a time when recruitment is so challenging, the last thing we need is Scottish-trained nurses upping sticks and moving elsewhere.
"Clearly more needs to be done to incentivise them to stay, otherwise patients and the staff left behind will be the ones who suffer the consequences.
"The SNP can't point the finger elsewhere - it must try to attract nurses who've left back to Scotland, and do more to make sure others don't leave in the first place.
"In an organisation the size of the NHS there will always be departures to work overseas, but for more than 1,600 to have indicated they want to leave in the past five years is alarming."
A Scottish Government spokeswoman said: "This government has delivered an all-time record high number of staff in Scotland's NHS -including more nurses.
"But Brexit - and the UK Government's determination to end free movement of workers - threatens our ability to continue to secure skilled staff for our health service."