Holiday Chiefs 'Didn't Want To Scare Tunisia Tourists With Army Of Police'
18 January 2017, 12:54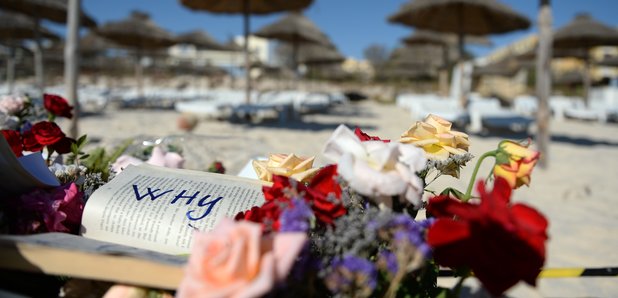 Tour operators wanted to increase security in Sousse before 38 people were killed in a terrorist attack, but did not want holidaymakers to be ''scared by seeing an army of police'', an inquest has heard.
The hearing into the deaths of 30 Britons in the Tunisian resort in June 2015 was told that in a meeting a month before the attack there was a discussion about police security and how it could make tourists feel ''uncomfortable''.

Venancio Lopez, managing director of Tunisie Voyages - a subsidiary of travel company TUI - flew to London to give evidence in the inquests at the Royal Courts of Justice.

He said he was at a meeting with British Embassy officials on May 25 2015 in Tunis - two months after the terror attack at the Bardo National Museum and one month before the Sousse atrocity.

The inquest heard that Mr Lopez had a list of points he wanted the British Embassy to raise with Tunisian authorities, including the matter of police security.

Security in the resorts, and how visible it should be, was discussed, and Mr Lopez said: ''If security is too evident they feel uncomfortable in the street.''

In his statement to the inquest, he said: ''We wanted to increase the security in general but we didn't want tourists to be scared by seeing an army of police.''

The inquest heard that it was decided that hotels should have metal detectors, staff should monitor CCTV, that police should patrol the beaches and there would be an extra 400 officers.

Extremist Seifeddine Rezgui massacred tourists - including four Scots - on June 26 at the five-star Riu Imperial Marhaba hotel.