Heavy Snow Showers Hit Scotland During Rush Hour
21 March 2017, 08:52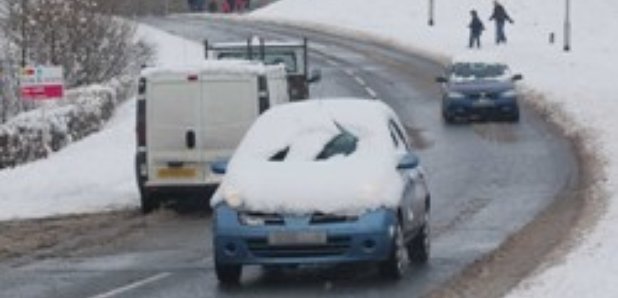 Parts of Scotland woke up to heavy snow showers as rush hour began.
Heavy flurries began at around 6am in the central belt as commuters began to make their way to work.
Forecasters said snow showers were most prominent across the Central Belt
Stuart Brooks, of the Met Office, said: "There are some snow showers getting through in the Central Belt.
"It is mainly in the west coast that it has started to lie at lower levels.
"In the Glasgow area the snow started about 6am.''
A yellow warning for snow and ice was in place until 10am for much of the Central Belt and the Highlands but large areas of the east coast were unaffected.
Several early morning accidents also made driving conditions difficult for motorists.
Mr Brooks added: "The showers will continue to come in, but will become a bit less prominent and will melt later.
"Temperatures have been below freezing overnight, round about -1C, but could become colder at -5C over the next few days.
Motorists faced disruption on the roads, with multiple accidents affecting journeys and road closures in place.
At EuroCentral, a jack-knifed lorry forced the closure of the A8 westbound at Junction 6 Newhouse, North Lanarkshire.
The A702 was also closed northbound and southbound between Flotterstone and Mauricewood, Midlothian, due to wintry conditions and several accidents
Elsewhere there were accidents on the M77 at Fenwick, North Ayrshire, on the A713 at Belmont, and on the A83 in Argyll and Bute.