Gun Crime Falls To Lowest-Ever Recorded Level
29 November 2016, 14:03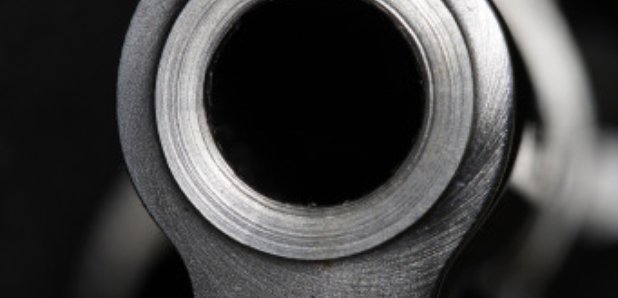 Gun crime has fallen by almost three-quarters in the last decade to its lowest level, figures show.
Gun crime has fallen by almost three-quarters in the last decade to its lowest level, figures show.

The number of deaths or injuries caused by firearms has also reduced, falling in the last year from 48 in 2014/15 to 35 in 2015/16.

The Scottish Government statistics show police recorded 1,260 crimes involving firearms in 2006/07 but just 332 in the last year - the lowest number since records began.

Of the number, 68% (226 cases) were ''cleared up'' last year, down 6% from 2014-15, the report found.

Air weapons were the most commonly-used firearm in last year's offences but figures are expected to drop further when tighter regulation comes into force at the end of the year.

From December 31 it will be illegal for anyone to possess or use an air weapon without a licence under the Air Weapon and Licensing (Scotland) Act 2015.

Other weapons used in last year's incidents included rifles, shotguns, pistols and imitation guns.

In more than a third of the incidents, guns were not fired but used to threaten, with the majority of weapons brandished in homes or roads.

Of the 35 people who were injured or killed, figures show 20 were male while ten of the victims were aged under 16.

Justice Secretary Michael Matheson said: ''Today's figures show excellent progress is being made to tackle the scourge of gun crime in Scotland.

''I am particularly pleased that the number of people killed or injured by firearms continues to fall.

''One offence involving a firearm is too many and we cannot be complacent. We will continue to work with police and the courts to eradicate gun crime.

''It is encouraging to see air weapons being used in fewer crimes but they still account for half of the firearms involved in offending.

''Our new air weapons licensing laws, which come into force at the end of this year, will better protect our communities by taking these weapons out of the hands of those who would misuse them.''

Earlier this year, Police Scotland said more than 17,000 weapons were handed in as part of a nationwide air weapons amnesty.