Grammy Awards In LA Tonight
15 February 2016, 07:38 | Updated: 30 March 2016, 13:50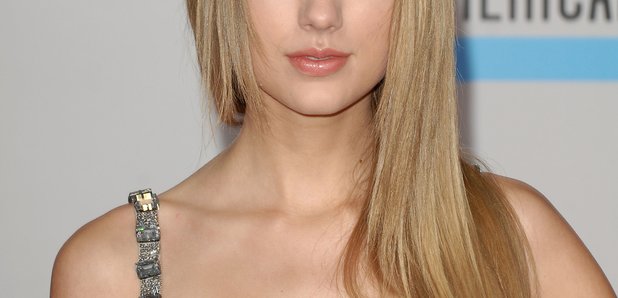 Pop star Taylor Swift will go head to head with rapper Kendrick Lamar when the Grammy Awards are handed out.
Double Grammy winner Lamar leads the nominations with 11 nods, while Swift trails behind him with seven.
Canadian R&B star The Weeknd also scored seven nominations and all three acts will fight it out for top prize album of the year, along with country group Alabama Shakes and singer Chris Stapleton.
Swift will open the show with a track from her album 1989 before 10-time Grammy winner Adele performs a track from her smash hit record 25.
The British singer is not nominated for any awards this year because her album was not eligible due to its release date, but it is likely to feature prominently in the 2017 nominations.
Later in the show Lady Gaga will perform a tribute to the late David Bowie and Eagles musician Glenn Frey will be honoured with a special tribute by his bandmates Don Henley, Bernie Leadon, Timothy B Schmit and Joe Walsh and friend Jackson Browne.
There will be a string of musical collaborations at the show, including performances from Ellie Goulding and Andra Day, Tori Kelly and James Bay and Carrie Underwood and Sam Hunt, while John Legend, Meghan Trainor, Demi Lovato and country singer Luke Bryan will honour Lionel Ritchie.
Justin Bieber will join collaborators Diplo and Skrillex as they perform their Grammy-nominated song Where Are U Now and Alice Cooper will join Johnny Depp and Joe Perry as they make their TV debut as the Hollywood Vampires.
The Grammys are handed out by the National Academy of Recording Arts & Sciences in two ceremonies at the Microsoft Theatre and the Staples Centre in Los Angeles.