Glasgow Student Deportation Protest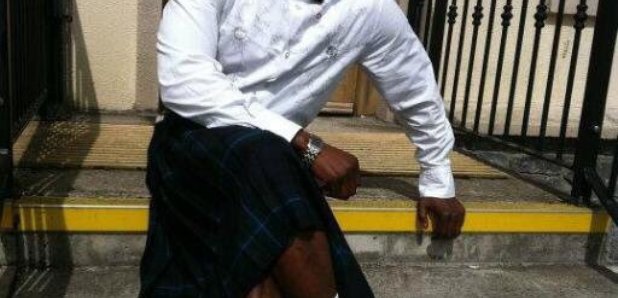 Protests are being staged outside the Scotland Office in Edinburgh in opposition to the deportation of a popular student.
Lord Apetsi is due to be deported from the country tomorrow after being detained by the Home Office.
Students are also gathering outside its London HQ calling for the Strathclyde University student to be allowed to stay.
It's claimed there was an administrative issue with his asylum application.
His colleagues at the National Union of Students recently voted him Asylum and Refugee officer for Scotland.
He's lived in Scotland for 9 years and has 2 young children.
Campaigners claim forcing him out of the country would be in breach of his human rights.
Vonnie Sandlan, President of NUS Scotland, said: "This case has affected Lord immensely, as well as his young sons and the many others who are proud to call him a friend.
"Everyone who speaks about Lord does so of a warm, caring and intelligent man, who has given so much to his university and community.
"In return he has expected nothing except a safe place to study in and call home.
"He has done huge amounts during his time in Glasgow, always for others, and we should welcome him in, not force him out, recognising he has much more to give.
SNP MP Alison Thewliss said: "This UK government is completely out of line in attempting to remove Lord Apetsi, a student who has proven that he is part of our city through his involvement in the NUS.
"It is wrong that his life can be turned upside down, that he can be separated from his children, and taken for removal.
"I urge the Home Office to reverse their decision and return Lord immediately to his family and friends in Glasgow."
The Home Office it couldn't provide further information as it doesn't comment on individual cases.
A spokesperson said: "All asylum applications are carefully considered on their individual merits, in line with the UK immigration rules."