Glasgow rail chaos caused by hot weather
28 June 2018, 06:30 | Updated: 28 June 2018, 06:36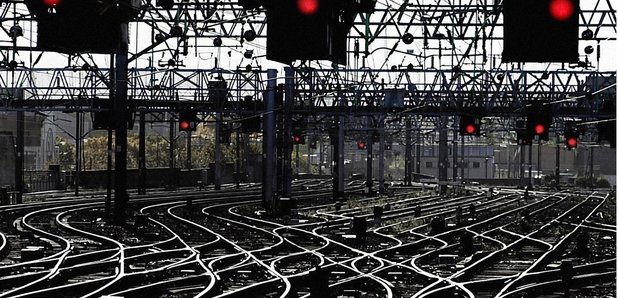 Passengers have been facing travel disruption in hot weather after all trains from Glasgow Central high level were cancelled due to "multiple points failures" near the station.
Scotrail said it was unable to run trains in or out of the high level station on Wednesday evening, although trains from the low level platforms were not affected.
ScotRail said that where possible it was starting and terminating trains at Paisley and Motherwell and customers could use their tickets on some bus services to reach their destinations.
Network Rail said that engineers were on site and the cause of the points failure was under investigation.
Earlier on Wednesday afternoon Scotrail tweeted: "Due to the high temperatures today, all routes going in / out of Glasgow Central are severely disrupted.
"Please use alternative travel where possible, really sorry if you're affected by this today."
Temperatures reached 29.2C (84.6F) in Glasgow as Scotland enjoyed the hottest day of the year so far.
A ScotRail Alliance spokesman said: "We sincerely apologise to customers affected by this disruption and completely understand their frustration when these things happen.
"We are doing all we can to reinstate services as soon as the signalling faults are resolved.
"Customers can keep up to date with the latest information on social media, on our website and mobile app. To keep people moving, we've arranged for train tickets to be used on local bus services.
"Anyone delayed by 30 minutes or more is entitled to compensation under our Delay Repay Guarantee. To claim, simply keep hold of your ticket and visit our website or mobile app."