Glasgow 2014 Judo Star Stephanie Inglis In Coma
13 May 2016, 12:00 | Updated: 13 May 2016, 12:01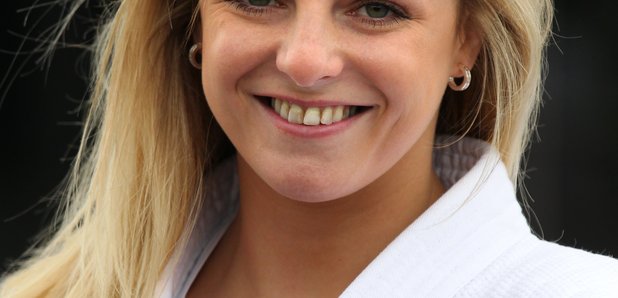 A Scottish Commonwealth Games medallist is in a coma and fighting for her life after a motorcycle accident in Vietnam.
Judo star Stephanie Inglis, 27, who won silver at Glasgow 2014, fell off the bike on Tuesday in the north east of the country where she had gone to teach English.
She suffered serious head injuries and is being treated in intensive care.
Her parents, from Inverness, have flown to Vietnam to be at her bedside.
A fundraising campaign has been set up by fellow judo athlete Khalid Gehlan to help pay for her medical costs, with more than #38,000 raised in just nine hours.
The GoFundMe page said: "If anyone can pull through this it's Stephanie.
"She has been a fighter her whole life, following in her father's footsteps and becoming an international athlete, competing for Great Britain all over the world, beating adversity, competing and winning a silver medal in Glasgow 2014 Commonwealth Games, fighting for her country and her dreams.
"Now she is fighting for her life.''
Inglis's sister Stacey said in an interview: "Mum and Dad are just distraught - they just want her to be alive and get back here.
"At the minute the hospital is monitoring her, but they've said her whole brain is injured, and it will be a long recovery if she pulls through.
''At the moment we're sitting tight and keeping our fingers crossed.''
The Foreign Office said: ''We are in contact with the family of a British national who has been hospitalised in Vietnam, and will continue to offer support at this difficult time.''
Inglis won silver in the women's 57kg event at the Commonwealth Games two years ago.
The appeal on the fundraising page said Inglis was being taxied on a motorbike to the school where she had been working for the last four months when the accident happened.
"Somewhere along this journey her dress was caught in the wheel and she was dragged off from her seat at high speeds and received severe injuries to her brain,'' it said.
The fundraising page also suggests her medical care is costing £2,000 per day.
It added: ``Picture a person you love dearly in her shoes and you will only be touching the very tip of the iceberg with what her family are feeling right now.
"For all those that have had the privilege and pleasure of being in Stephanie's company, you will know what a positive, kind-hearted and caring person she is. And for all those that haven't, just know that if you stole her last penny, she would smile at you and wish you all the best.''