Giant Bull And Red Panda Among Edinburgh Zoo Animals To Escape Enclosures
15 August 2017, 13:41 | Updated: 15 August 2017, 13:47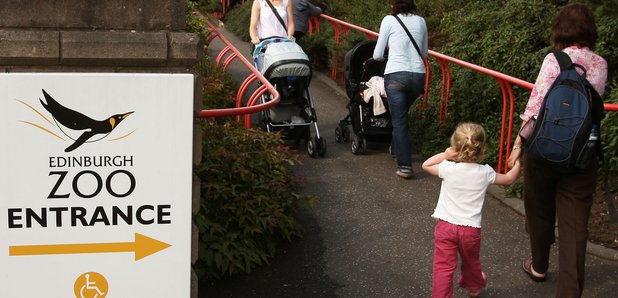 A red panda, a pelican and a massive bull are just some of the animals to have escaped their enclosures at Edinburgh Zoo in recent years.
Others which have fled their holdings include a red river hog, an ibis, a Bateleur eagle, a macaw and a Madagascan teal.

Biggest of the escapees was a Heck cattle bull, which resulted in visitors being escorted indoors when it got out of its enclosure in 2012.

The adult male was on the loose for about 40 minutes before it was tranquillised by a team of keepers and vets.

The data, released following a freedom of information request by the City of Edinburgh Council, also shows that the week before the bull escaped, a Scarlet ibis was recaptured after fleeing the zoo and evading its keepers for six days.

The rare bird left its enclosure through a hole in the netting and its bright red plumage was spotted across the capital.

Zookeepers tracked the two-year-old female to the Cramond area and then tempted the bird into a trap using her favourite food of mussels and prawns.

In July this year, a red panda went on the run.

A zoo spokesman said: "Our procedures place particular emphasis on public safety (moving visitors to safe areas if required), staff safety (proper training, equipment and so on), and animal welfare (safe return of the animal to its enclosure).

"All our staff receive regular training in our animal escape procedures, and our living collections team are trained in animal capture and restraint methods for a range of species.

"We also have in-house veterinary and firearms teams to assist in case of emergency, as is the case for major zoos up and down the country.

"Should an incident occur, we would immediately notify the licensing authority and, once resolved, we would conduct a thorough investigation to prevent further incidents from occurring."