Funeral held for Liam Colgan
11 May 2018, 16:42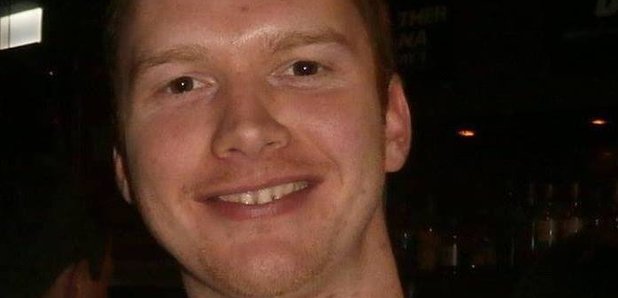 Mourners have described Liam Colgan, who vanished on a stag weekend in Hamburg, as a "force of nature, a party in a full or empty room".
Friends and family gathered at John Fraser and Son Funeral Home in Inverness on Friday to pay their respects to the 29-year-old.
He disappeared on February 10 while attending his brother Eamonn's stag do in the German city, sparking an extensive search and social
media campaign to find him.
His body was recovered by German police from the River Elbe on April 23 after a 10-week search, with his death described as a "tragic
accident".
Eamonn, who is to marry Susan Dolan in October, said Liam was an "incredible uncle" to his two nieces.
He added: "Liam was to be my best man. He was very proud I had asked him, even though he initially believed I chose him as an easy
option.
"The reason I had asked him was not only because he was my brother, but because he was one of my best friends.
"We know Liam would be very upset with us if we didn't go ahead with the wedding.
"We know Liam will be there with us in spirit."
Pictures of Liam were displayed on screens and music was played throughout the ceremony.
Mourners heard he was a keen musician, performing as a solo act and in bands, and footage of him playing at different venues was shown
on the screens, going as far back as a 2005 school talent show.
Around 400 people attended the service, with dozens having to stand as the venue reached its seating capacity.
His father Brian said: "I could stand here and tell you how much I really miss him and how much it hurts and that so many people feel the
same.
"But the turnout here tells that more elegantly than I ever could."
He added that he felt proud to be his father.
Speakers at the ceremony pointed to Liam's dry wit and caring attitude, with a sense of positivity instilled in him.
The search for him involved hundreds of volunteers helping with handing out leaflets and spreading the message.
His family travelled to Germany on several occasions, while people from Hamburg who did not know him took part in the campaign.
Donations were taken at the service for The Lucie Blackman Trust, which helped the family in their search.
Humanist celebrant Laura Gillespie, who conducted the ceremony, said: "Liam made a lasting impression on those here today.
"He was a vivid force of nature, a party in a full or empty room."
She added words written by his mother Tricia, which said: "I was not a career person, I just loved the role of being a mum to my two
beautiful boys.
"I'm so proud of how they both turned out.
"Liam, I love you so much.
"Granny will look after you now until I see you again."