Four Walkers Found Safe By Rescuers On Ben Lomond
11 January 2017, 20:06 | Updated: 11 January 2017, 20:12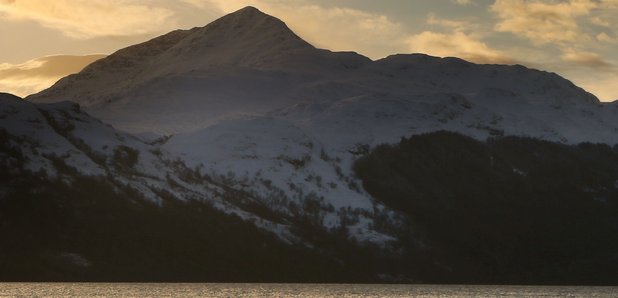 Four walkers stranded in severe weather on Ben Lomond have been found by rescuers.
Lomond mountain rescue team was called out on Wednesday afternoon to help the group near the mountain summit.
Police and the coastguard were also involved in the operation at around 3pm and two of the walkers were located by a coastguard helicopter near the summit, while the other two were helped off the mountain by LMRT.
Ben Lomond, which stands around 974 metres (3,195ft) on the banks of Loch Lomond, is popular with walkers but weather forecasts for Wednesday predicted freezing conditions, snow at high levels and winds above 70mph.
A post on the rescue team's Facebook page said: ''Ben Lomond incident resolved. Two walkers rescued from near the summit of Ben Lomond, in challenging conditions, by Rescue 999 Maritime and Coastguard Agency.
''The second pair were located and rescued by Lomond Mountain Rescue Team personnel to waiting team vehicles.''
Warnings were issued by mountaineering leaders last week for people to check detailed weather forecasts before taking to the hills.
Shaun Roberts, of the mountain centre Glenmore Lodge, said anyone taking to the hills needs to ''ask questions of themselves'' before setting off.