Four Men Sought Amid Corrie McKeague Search Identified
22 September 2017, 14:23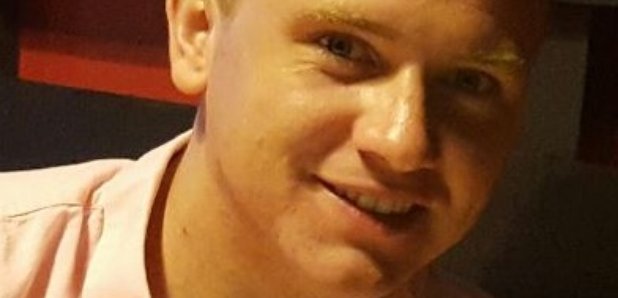 Detectives investigating the disappearance of RAF gunner Corrie McKeague have identified a group of four men who joked with him on the night he vanished.
Police had released CCTV images of people they believed may have had some interaction with Mr McKeague, from Fife, on the night he went missing in Bury St Edmunds, Suffolk.

The appeal was made on Thursday, and later that day a man from the group of four identified himself to officers.

The man, who appeared on CCTV in the entrance to Flex nightclub, also gave the names of the three friends he was with on the night and whose images were also released.

A Suffolk Police spokesman said there was a "brief interaction ending on friendly terms with Corrie", and as there was no further contact the group are not considered to be significant to the investigation.

"The group of four knew Corrie and joked with him before they went their separate ways," the spokesman said.

Police said they would speak to the three other men in due course, along with two other people - a man and woman - who were in CCTV images and have identified themselves.

Mr McKeague was 23 years old when he disappeared after a night out with friends on September 24 last year.

Sunday marks a year to the day since he went missing, and Suffolk Police said there would be a police pod in Bury St Edmunds this weekend for people to speak to officers with new information.

The pod would be in Brentgovel Street, where Mr McKeague was last seen at 3.25am.

Police also released the CCTV images of people they believe may have had some interaction with Mr McKeague on the night he went missing.

Officers stressed the people are not suspects, they are not key witnesses and have no direct link with Mr McKeague, but may have information that could help them understand what happened to him.

The missing man's mother, Nicola Urquhart, wrote on Facebook that she would retrace his final steps this weekend in a bid to "jog someone's memory" and solve the case.