Flight Path Changes Over Edinburgh Airport Put On Hold
22 September 2017, 14:17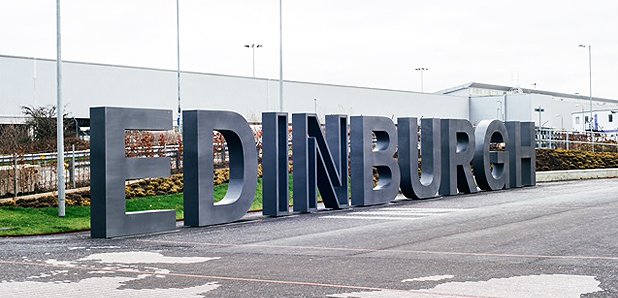 Plans to alter flight paths above Scotland's busiest airport have been put on hold for now following a decision by the UK Civil Aviation Authority (CAA).
Edinburgh Airport launched its airspace change programme (ACP) last year with a view to modernising its flight paths amid forecasts of continuing passenger growth at the base.

However, local campaigners have raised concerns about the number of flights potentially passing overhead, and over noise and environmental impacts.

The airport has held two consultation on the issue, ahead of submitting the case to the CAA, the ultimate decision-making authority on the matter.

However, a CAA spokesman said this week: "We have informed Edinburgh Airport that we will not be continuing to review Stage 5 of the Airspace Change Process.

"Our reasons for this decision largely relates to technical aspects of the proposal and this has been fully explained to the airport.

"If and when these issues are addressed, Edinburgh Airport will be free to resubmit their proposal."

The decision essentially pauses the process until the plans are resubmitted.

A spokesman for Edinburgh Airport said: "Scotland's first airspace change programme in over 40 years is a complex exercise involving many organisations.

"Our ACP is the first of many and it is clear that all of this needs to be co-ordinated with (air traffic control provider) NATS.

"We're clear that our proposal is the best balance achievable in terms of surrounding communities and our operation, and works for Edinburgh and Scotland.

"We'll be working with NATS on the co-ordination issues to allow the CAA to restart its analysis so we can develop the airport for the future."

The airport held an initial consultation on the proposals, the biggest of its kind by a UK airport, from June to September 2016.

Overall, 5,880 responses were submitted - 89 from organisations and elected officials and 5,791 from individuals.

The largest number of public responses was received from people in West Lothian, closely followed by residents in Edinburgh, with 1,659 responses.

Just over half (51%) of replies from people in the city were classed as negative while 22% were positive and 27% were neutral.

Among the top "themes" identified were noise concerns and local pollution and environmental issues.

There were 3,963 respondents to the second consultation, with people in West Lothian accounting for 41% of the responses.

Green MSP Mark Ruskell said the airport's plans have been rushed through.

"Now we learn that even the technical aspects of the proposal were not up to scratch, and we're pleased to see the CAA taking their duty as regulators seriously and putting a halt to these plans." he said.

"This is only a temporary reprieve for local communities though, as the airport can still re-submit their application. We think there needs to be a halt to unfettered airport expansion whilst we seriously consider Scotland's connectivity needs."

Liberal Democrat MP Christine Jardine said: "This is a long running issue and we want see progress made for everyone concerned."